Steel Products Prices North America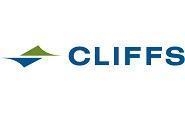 Labor Contract at Cliffs Looks Promising
Written by Sandy Williams
September 18, 2018
---
The United Steelworkers bargaining team presented Cleveland Cliffs with an economic proposal to address issues ranging from pay increases to the sustainability of Hibbing Taconite. The proposal is based on feedback from a survey of member concerns conducted earlier this year.
In an interview with reporters on Friday, CEO Lourenco Goncalves said ore from the Nashwauk area could be used as feedstock for Hibbing Taconite.
"Come hell or high water, Hibtac will be taken care of. There's no drama there," said Goncalves.
The CEO offered praise for workers at Cleveland Cliffs. "They are asking for a few things, and we feel they deserve them, and we are going to cut a deal," he said.
The labor contract for USW members at Cleveland Cliffs expires on Oct. 1.
Latest in Steel Products Prices North America