Steel Products Prices North America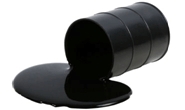 Keystone XL Pipeline Construction Slated for 2019
Written by Sandy Williams
September 25, 2018
---
TransCanada plans to begin construction on the Keystone XL pipeline next year now that the State Department has released an environmental review for an alternative route through Nebraska. A report released Friday by the State Department concluded that it is unlikely a pipeline leak would cause major environmental damage due to extensive safeguards put in place by TransCanada.
"Prompt cleanup response would likely be capable of remediating the contaminated soils before the hazardous release reaches groundwater depth," the report says.
"Keystone XL has undergone years of extensive environmental review by federal and state regulators," said company spokesman Matthew John. "All of these evaluations show that Keystone XL can be built safely and with minimal impact to the environment."
The company has already begun mowing areas on the pipeline route, preparing pipeline yards and transporting pipe in Montana and South Dakota, but will hold off construction in Nebraska until after the first half of 2019.
Although the White House has green-lighted the project, environmentalists, Native American tribes and landowner groups still plan to challenge construction of the 1,184-mile pipeline.
When completed, the pipeline will carry 830,000 barrels of crude oil per day from Alberta, Canada, to refineries on the Texas Gulf Coast. TransCanada will spend more than $8 billion on construction of the 36-inch diameter pipeline.
TransCanada says construction of Keystone XL will contribute approximately $3.4 billion to U.S. GDP. Property taxes in the first full year of operations are expected to total about $55.6 million for counties across three states.

Latest in Steel Products Prices North America