Environment and Energy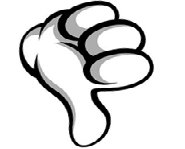 Prop 112 Fails to Get Majority Vote in Colorado
Written by Tim Triplett
November 8, 2018
---
Oil and gas companies, and their steel suppliers, were relieved to learn late Tuesday that Proposition 112 failed to get enough support among the voters who cast ballots in Colorado. The highly contentious measure, which pitted the energy industry against anti-fracking environmentalists, failed by a 57-43 percent margin.
Proposition 112 would have more than doubled the setback of new oil and gas drilling operations to 2,500 feet from any "vulnerable" areas, ranging from homes, schools and hospitals to open spaces and water sources such as lakes, rivers and creeks. The energy industry argued that such a broad setback requirement would make more than 85 percent of the land in Colorado off limits to drilling, with devastating consequences for jobs and the economy. Supporters of the measure argued that oil and gas drilling pose serious health and safety risks to the public and the environment.
The Colorado Oil & Gas Association fought against Proposition 112, which it claims was aimed at shutting down the state's oil and gas industry. "We're grateful that Coloradans stood with the energy sector to oppose this measure," said Dan Haley, President & CEO of the COGA. "I want every Coloradan to know that we are committed to developing our resources in a responsible manner that protects the environment and keeps our employees and communities healthy and safe."   
Colorado Petroleum Council Executive Director Tracee Bentley said Prop 112 would have cost nearly 150,000 jobs and billions of dollars in public revenue. "Colorado plays a leading role in America's energy revolution, and our state has spoken loud and clear that we recognize the importance of the industry to the state's economic well-being," she said. "Proposition 112 would have hurt more than just the natural gas and oil industry, as 77 percent of the 43,000 jobs it would have eliminated in year one would have come from outside the energy sector. Colorado's businesses, both small and large, are increasingly co-dependent; hurt one, and you hurt all."
Kelly Nordini, executive director of Conservation Colorado, which worked for passage of the measure, expressed disappointment in the vote. "Let's be clear: the oil and gas industry spent at least $30 million to beat this measure by fear-mongering about jobs. No one in this state would be foolish enough to say that tonight's result means voters want an oil and gas rig closer to their homes, schools or hospitals.
"The fact remains: the oil and gas problem in this state has not been solved. Local communities still have too little say in where dangerous facilities are sited; the industry benefits from loopholes to laws meant to protect our environment; our state's severance tax is the lowest effective severance tax in the nation; and spills, fires, explosions, and pollution remain all too commonplace…. We need our leaders to take action in 2019 to ensure that Colorado has the strongest protections in the West."
Energy industry executives in other parts of the country were keeping a close eye on the Colorado vote in anticipation of similar initiatives in their states.

Latest in Environment and Energy