Steel Markets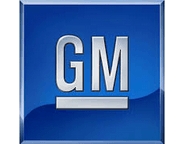 GM to Close Five North American Auto Plants in 2019
Written by Sandy Williams
November 27, 2018
---
General Motors announced Thursday that it will stop production at five North American assembly plants by the end of 2019, alarming workers and suppliers. The closings include Detroit-Hamtramck, Warren Transmission and Lordstown Assembly in Ohio, Oshawa Assembly in Ontario and Baltimore Operations in Maryland. It will be the first closure for GM since 2010.
The closures will affect 6,300 workers, including 3,330 in the U.S. Last month, GM offered voluntary buyouts to 18,000 salaried workers to meet its goal of eliminating 15 percent of its salaried positions, including 25 percent fewer executives.
"GM is continuing to take proactive steps to improve overall business performance, including the reorganization of its global product development staffs, the realignment of its manufacturing capacity and a reduction of salaried workforce," said GM in a news release Monday.
"We recognize the need to stay in front of changing market conditions and customer preferences to position our company for long-term success," said GM Chairman and CEO Mary Barra.
GM cited slowing sales and tariffs on aluminum and steel as challenges facing the auto industry. GM estimates the tariffs raised its material costs by $300 million in the third quarter and expects the total cost in 2018 to be $1 billion. The announced production cuts are expected to save the company $6 billion in 2019.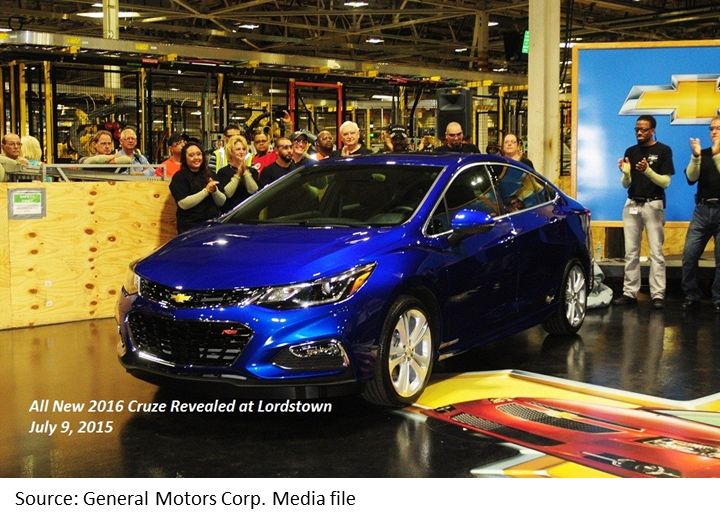 Sedan sales have slumped in favor of SUVs, crossovers and trucks. CNN reports that the closures will eliminate from GM's line-up the Buick LaCrosse, Cadillac CT6, Cadillac XTS, Chevy Cruze, Chevy Impala and Chevy Volt. All except the XTS, which is sold to limousine and taxi companies, saw sales plummet by double digits in the first three quarters of 2018.
"This industry is changing rapidly (and) we want to make sure we are well-positioned" for the future," Barra said. "This is about making sure GM is lean and agile and getting in front of and leading in autonomous and electric vehicles."
GM's new motto is "Zero Crashes, Zero Emissions, Zero Congestion" as it turns its focus to innovative products. Said the company in its press release: "GM has recently invested in newer, highly efficient vehicle architectures, especially in trucks, crossovers and SUVs. GM now intends to prioritize future vehicle investments in its next-generation battery-electric architectures. As the current vehicle portfolio is optimized, it is expected that more than 75 percent of GM's global sales volume will come from five vehicle architectures by early next decade."
GM recently announced the closure of an assembly plant in Gunsan, Korea, and plans to cease operations at two additional plants outside North America by the end of 2019.
Announcement Met with Dismay
The United Autoworkers vowed in a statement released yesterday to "confront this decision by GM through every legal, contractual and collective bargaining avenue open to our membership." The UAW is due to begin labor contract discussions in 2019.
"GM's production decisions, in light of employee concessions during the economic downturn and a taxpayer bailout from bankruptcy, puts profits before the working families of this country whose personal sacrifices stood with GM during those dark days. These decisions are a slap in the face to the memory and recall of that historical American-made bailout," said Terry Dittes, UAW Vice President, Director GM Department.
UAW President Gary Jones said in a statement: "We must step away from the anti-worker thinking of seeking simply the lowest labor cost on the planet. The practice of circumventing American labor in favor of moving production to nations that tolerate wages less than half of what our American brothers and sisters make, must stop."
He added, "America is only as great as the patriotism practiced within it. The UAW does not believe that eliminating American jobs, hurting the American economy and devastating families and communities for quick profits, are the principles this country was built on."
Sen. Sherrod Brown (D-OH) called the decision "shameful" that GM is abandoning its Lordstown facility. He tweeted, "GM owes the community answers on how the rest of the supply chain will be impacted & what consequences its disastrous decision will have on the Valley & Ohio. My office stands ready to do everything we can to help these workers. This decision is corporate greed at its worst."
Canadian Prime Minister Justin Trudeau tweeted: "GM workers have been part of the heart and soul of Oshawa for generations – and we'll do everything we can to help the families affected by this news get back on their feet. Yesterday, I spoke with @GM's Mary Barra to express my deep disappointment in the closure."
Oshawa's mayor, John Henry, tweeted Sunday night that he was "utterly heartbroken" by the news. "No one in Oshawa or our region is unaffected by these reports and the devastating announcement we hear is coming tomorrow morning."
Jim Doyle, president of business leader group Business Forward, released the following statement on General Motors' announcement that it will idle four U.S. factories and plants: "GM and every other automaker producing cars and trucks in the U.S. have warned Congress about the impact of President Trump's trade wars, which raised our cost of doing business and closed foreign markets. Months ago, GM put the cost of Trump's tariffs at $1 billion and predicted 'less investment, fewer jobs, and lower wages.' With so much uncertainty, advanced industries like autos will move capital to markets with lower tariffs and more reliable leadership. And their suppliers will follow them out the door."
Trump Delivers Harsh Words
As expected, President Trump reacted angrily to the GM announcement that undermined his campaign promises of strengthening the manufacturing industry and bringing jobs back to the U.S. "This country has done a lot for General Motors," said Trump as he departed for campaign events in Mississippi on Monday. "They better get back to Ohio and soon. So, we have a lot of pressure on them."
Trump added that he was "very tough" with Barra in a phone call on Sunday before the closures were announced. He suggested that if the Chevy Cruze does not sell well, GM should find a vehicle that does. "I think you're going to see something else happen there, but I'm not happy about it," Trump said. "Their car is not selling well. So they'll put something else — I have no doubt that, in a not-too-distant future, they'll put something else. They better put something else in."
Michigan and Ohio were strong supporters of Trump, helping to seal his electoral vote win in 2016. "You have car plants moving into Michigan, moving into Ohio, moving into Pennsylvania, massive, massive companies," Trump said during a rally in Ohio in August. "They're all coming back and that means jobs."
With exactly the opposite now occurring, the GM closures may hurt the president politically in the next election. However, at a rally in Mississippi on Monday, Trump boasted that his administration had found the "magic wand for manufacturing."
Ohio Rep. Tim Ryan found the rally comments "insulting to the almost 2,000 workers in our factory locally, and almost 15,000 workers in Michigan and Ohio."
Regarding Trump's comments about pressuring GM, Ryan responded, "That is an absolute joke! This president did not lift one finger. He's got his executive time all day. He spends time on Twitter. He does nothing but try to divide the country and start culture wars. And, behind the scenes, the American worker is getting screwed by a company that got one of his huge tax cuts."
On Tuesday afternoon, Trump threated to end federal subsidies for General Motors.
"Very disappointed with General Motors and their CEO, Mary Barra, for closing plants in Ohio, Michigan and Maryland. Nothing being closed in Mexico & China. The U.S. saved General Motors, and this is the THANKS we get!" the President tweeted. "We are now looking at cutting all @GM subsidies, including for electric cars."
"I am here to protect America's Workers!" Trump tweeted.
The electric car subsidy provides $7,500 in tax credits for every electric, plug-in car sold. Ending subsides for electric cars will not hurt GM much since that subsidy ends after a company sells 200,000 electric vehicles, a threshold GM is already near. Trump, however, could try to bully GM into backing off its plans by withholding other federal subsidies.

Latest in Steel Markets