Steel Mills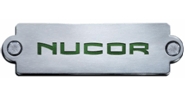 Nucor Acquires Castings Company in Mexico
Written by Sandy Williams
November 29, 2018
---
Nucor is increasing its presence in Mexico with the acquisition of Corporacion POK, a fully integrated precision castings company with a facility in Guadalajara.
"Our company has had a presence in Mexico for more than a decade. We know the market and the customers there. This acquisition supports Nucor's strategy in Mexico, which is focused on downstream processing for high-quality, value-added applications targeting niche markets," said John Ferriola, Chairman, CEO and President of Nucor Corp. "Expanding our capability to produce value-added products is a key component of our strategy for long-term profitable growth."
POK employs 425 people at its Guadalajara facility and produces a wide array of precision castings using steel, bronze, iron and specialty exotic alloys. POK's products are used by the oil and gas, mining and sugar processing industries. The acquisition will enable Nucor to broaden its current product offerings and expand sales in new and existing markets.
Nucor's other Mexican holdings include Nucor ATP, a cold finishing facility in Monterrey, Mexico, as well as several sheet steel processing centers as part of its Steel Technologies joint venture with Mitsui & Co. The company is also partnering with Japan's JFE Steel Corp. to build a galvanizing line to serve the Mexican automotive market.
Latest in Steel Mills