Economy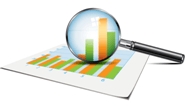 November at a Glance: Prices Slide
Written by John Packard
December 2, 2018
---
November saw steel prices continue to decline, with benchmark hot rolled dipping below $800 per ton, cold rolled below $900 per ton, and galvanized below $1,000 per ton. Plate continued to hold its own at over $1,000 per ton as mills kept customers on allocation while they worked to meet strong demand. Steel Market Update moved its Price Momentum Indictor to Lower in November, expecting that flat rolled steel prices would decline over the next 30 days.
Steel Buyers Sentiment remains at optimistic levels, but is showing signs of unease in the marketplace. The three-month moving average for the sentiment index declined to 62.83 last month from 64.17 in September.
In the energy sector, the U.S. rig count continued inching upward in November to 1,080 rigs. Last week, the oil price dipped to around $50 per barrel, and continued volatility in the oil sector makes the prospects for line pipe and OCTG sales uncertain.
For a snapshot of other market indicators as of the end of November, see the chart below.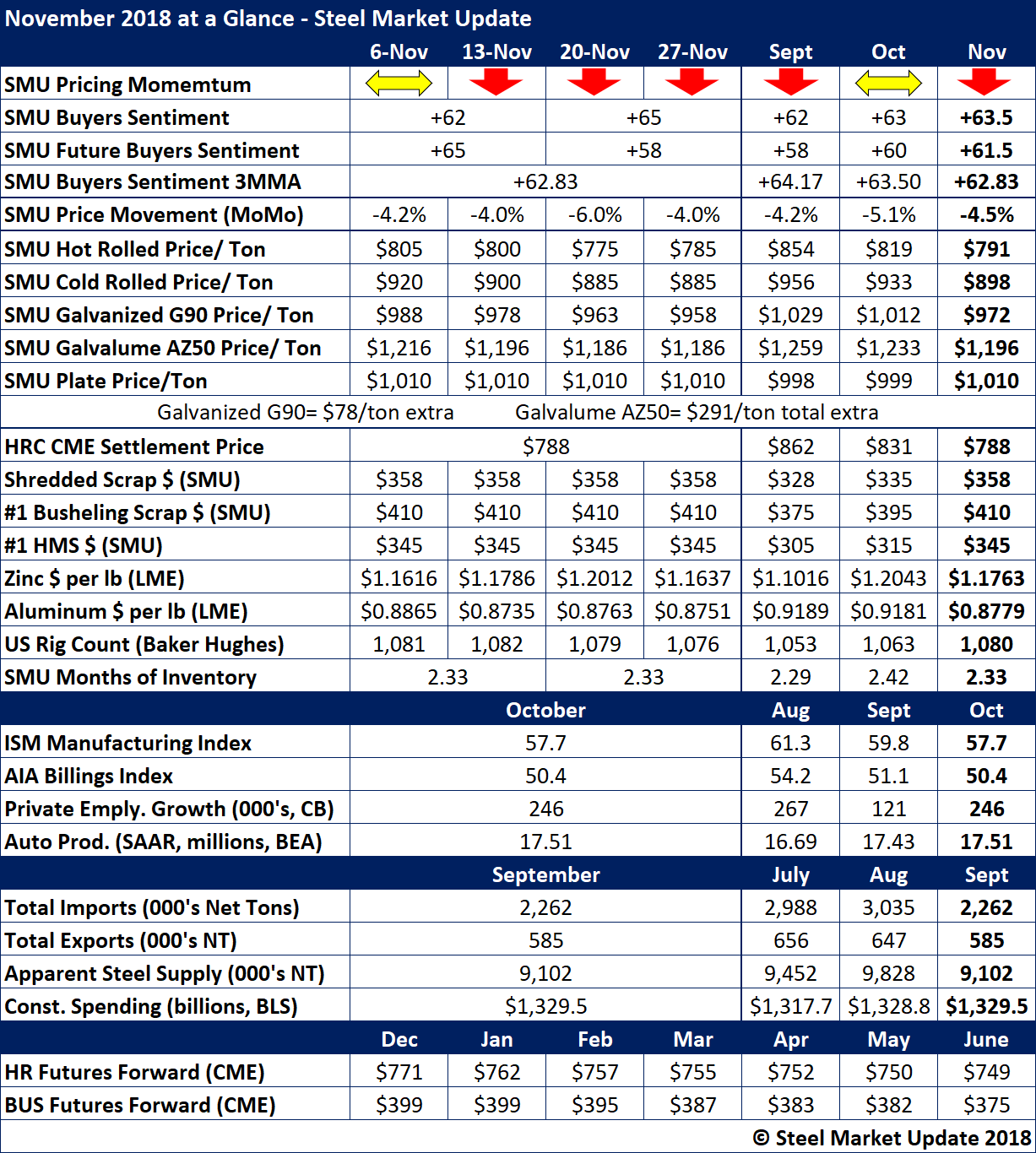 Latest in Economy