Steel Markets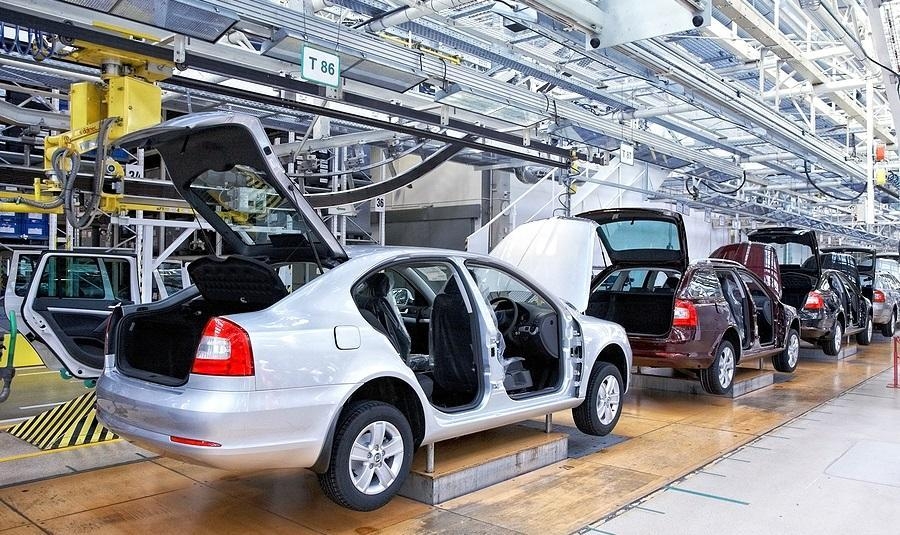 Auto Sales Slip in November; Still on Pace for 17 million
Written by Sandy Williams
December 4, 2018
---
Dropping sedans from its lineup proved to be a smart move for Fiat Chrysler. Sales in November jumped 17 percent as sales of the Ram pickup surged 42 percent and sales of SUV models gained 20 percent or more.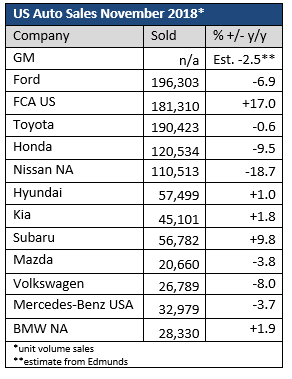 "The market continues to abandon cars, with no end in sight," said Karl Brauer, executive publisher of Autotrader and Kelley Blue Book. "Automakers have slowed or stopped production, so inventory is down, and buyers are mostly looking at trucks and SUVs."
General Motors announced last week that it will idle production at five of its North American plants and focus in the future on trucks, SUVs and electric vehicles. GM no longer provides monthly sales figures but Edmunds estimates sales likely fell about 2.5 percent.
Ford sales fell seven percent in November, but the bulk of the decline was in car sales (-19.5 percent) and fleet sales (-7.1 percent). Sales of F-Series trucks have been over 70,000 units for nine straight months.
Subaru was another winner last month with its best-ever November sales, up 9.8 percent, mostly due to SUV sales.
Rising interest rates on vehicle loans were blamed for slowing sales along with consumer rejection of passenger cars.
"Car buyers got a bit of relief this month thanks to Black Friday deals, but an average interest rate above 6 percent is still a tough pill to swallow, especially for shoppers who might be coming back to the market after a number of years," said Edmunds analyst Jeremy Acevedo. "Shoppers who purchased a car in November five years ago could feasibly be facing a 47 percent increase in their interest rate this November."
The U.S. auto industry is still projected to top the 17 million vehicle mark for 2018. Mark LaNeve, Ford Vice President of U.S. Marketing, Sales and Service, expects the industry total to exceed 17.5 million for the year.
"The industry in November had a really steady consistent performance," said LaNeve during the Ford sales conference call. "It would appear total sales, including medium and heavy trucks, were off about 3 percent or so with what we believe was almost 1.4 million vehicles sold. Year-to-date has been consistent. The industry is running about 17.5 million to 17.6 million vehicles."

Latest in Steel Markets