Steel Mills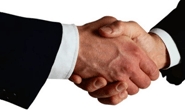 GFG's Liberty Steel Strengthens Foothold in the U.S.
Written by Tim Triplett
December 5, 2018
---
GFG Alliance's purchase of Keystone Consolidated Industries this week was the latest move by British industrialist Sanjeev Gupta to become a leading producer of both long and flat steel products in the United States.
GFG Alliance has been buying up steel, aluminum and energy assets around the world. On Monday, its Liberty Steel USA division announced the purchase of Keystone Consolidated Industries (KCI) from Contran Corp. in a $320 million deal expected to close by the end of this year.
KCI, headquartered in Dallas, is composed of Keystone Steel & Wire, Engineered Wire Products, Strand Tech Manufacturing and Keystone Bar Products. In addition to steel billet and wire rod, the family of companies that make up KCI produce a diverse line of value-added steel products, including welded wire reinforcement mesh, agricultural woven wire fence, prestressed concrete strand, MBQ/SBQ bar and coiled rebar.
In late 2017, GFG acquired the idled Georgetown Steel mill in South Carolina from ArcelorMittal. GFG restarted what is now its Liberty Steel Georgetown mill in June and has been steadily ramping up production. The company said it expects to achieve an estimated 400,000 ton run rate by the first quarter of 2019, with further expansion to follow.
Keystone Steel & Wire operates a 1.1 million ton electric arc furnace in Peoria, Ill. Combined with the Georgetown operation, Liberty Steel USA claims a total of up to 1.8 million tons of annual EAF melting capacity, 2.0 million tons of wire rod rolling capacity, significant value-added downstream businesses and facilities in Illinois, Ohio, South Carolina, New Mexico, Texas and Georgia.
"The Keystone acquisition is a core part of GFG's GREENSTEEL vision to become a leading U.S. producer of high quality, cleanly produced steel," said Gupta, executive chairman of Liberty and the GFG Alliance. "As we look ahead to the future, GFG will benefit from Keystone's century-long history, its robust operations, and its reputation for producing top quality steel."
KCI and Liberty Steel Georgetown will form the core of GFG's North American business, which the company is looking to grow further with additional acquisitions in the coming months. GFG plans to acquire a diverse mix of assets for its U.S. business, ranging from the revitalization of idled steel plants such as Georgetown to the purchase of well-performing operations such as KCI. While the current portfolio is focused on long steel products, Gupta said, the company is actively pursuing additional acquisitions in flat products and further downstream capabilities with a goal of achieving five million tons of annual steel capacity by 2020.
GFG is reportedly planning to fund future acquisitions through an initial public offering that could take place as early as first-half 2019.

Latest in Steel Mills