Economy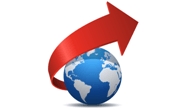 Global PMI Finishes 2018 on a "Subdued Footing"
Written by Sandy Williams
January 2, 2019
---
Global manufacturing slid to its lowest level in 27 months, falling from a PMI of 52.0 in November to 51.5 in December, according to the latest J.P. Morgan Global Manufacturing Purchasing Managers Index (PMI).
Manufacture of consumer goods was the only bright spot in December, growing to an eight-month high. Investment and intermediate goods were at 27- and 28-month lows, with little new growth evident.
Weakening new orders and declining export business resulted in a slower pace of job creation. Inflation pressure eased as input costs and output charges rose at a slower rate.
"The December PMI surveys signaled that the global manufacturing sector ended 2018 on a subdued footing," said David Hensley, Director of Global Economic Coordination at J.P. Morgan. "Output growth remained stubbornly low, rates of increase in new orders and employment slowed and international trade flows deteriorated. The outlook also remains relatively lackluster, as business confidence dropped to its lowest level in the series history."
The Eurozone reported its lowest PMI reading since February 2016. The IHS Markit Eurozone Manufacturing PMI slipped to 51.4 from 51.8 in November. All nations were at multi-month lows with France and Italy in contraction.
 "A disappointing December rounds off a year in which a manufacturing boom faded away to near stagnation," said Chris Williamson, Chief Business Economist at IHS Markit. Fourth quarter was one of the worst quarterly performances since Q2 2013, he added.
"Worryingly, current production levels were achieved only by firms eating into backlogs of orders received in prior months, and a dearth of new orders means capacity will be cut back in coming months unless demand revives. December saw a third consecutive monthly drop in new orders," said Williamson. "More encouragingly, some of the recent weakness could prove temporary, being the result of protests in France and the auto sector struggling to adjust to new emissions regulations. However, the undercurrent of weak demand and growing risk aversion evident across the surveys suggests that any rebound could prove modest at best, with Brexit representing a particularly worrying unknown for the outlook."
Softer demand was evident in China despite production increasing slightly in December. The Caixin China General Manufacturing PMI slid into contraction at 49.7 from 50.2 the previous month. New orders, both domestic and for export, were in contraction territory reflecting trade issues between the United States and China.
"In general, China's manufacturing sector faced weakening domestic demand and subdued external demand in December," said Dr. Zhengsheng Zhong, Director of Macroeconomic Analysis at CEBM Group. "Companies had a stronger intention to destock and prices of industrial products were declining, which could further drag on production. It is looking increasingly likely that the Chinese economy may come under greater downward pressure."
Manufacturing conditions continued to improve in Russia. The December PMI was supported by upturns in production and new orders. A small increase in employment helped to reduce backlogs. Input prices rose in December but at a slower pace; competition helped drive discounts in selling prices. Firms were optimistic about future business conditions, noting new and greater access to foreign markets. The PMI registered 51.7 in December, down from 52.6 in November, and the third highest reading in 2018.
Manufacturing activity in Canada slowed at the end of 2018 with output and incoming orders both declining. Backlogs continued to be a problem due to capacity pressures. The PMI slipped to 53.6 from 54.9 in November for the weakest improvement in overall business conditions since January 2019, said IHS Markit. Uncertainty about global trade made clients wary, prompting firms to lower their production expectations for 2019.
The IHS Markit Mexico Manufacturing PMI remained unchanged at 49.7 in December with three of its five components languishing in contraction: output, stocks of purchases and employment. "Production decreased due to a combination of subdued demand, competitive pressures, input shortages, planned maintenance and the annulment of contracts," said IHS Markit. A mild increase in new work was noted due to product diversification, "though curbed by unwanted stock accumulation at clients and weak sales, in part arising from high tariffs on steel."  Business sentiment was at its lowest level since April 2012 as firms expressed concerns about security, political issues and a cooling economy.
The IHS Markit U.S. Manufacturing PMI posted 53.8 in December, down from 55.3 in November, and at a 15-month low. New orders eased from a slight increase in November except for new export business which quickened its pace. Production continued to be solid and relatively unchanged from November.
"Manufacturers reported a weakened pace of expansion at the end of 2018, and grew less upbeat about prospects for 2019," commented Williamson." Output and order books grew at the slowest rates for over a year and optimism about the outlook slumped to its gloomiest for over two years. The month rounds off a fourth quarter in which manufacturing production is indicated to have risen at only a modest annualized rate of about 1%.
"Some of the weakness is due to capacity constraints, with producers again reporting widespread difficulties in finding suitable staff and sourcing sufficient quantities of inputs. However, the survey also revealed signs of slower demand growth from customers, as well as rising concerns over the impact of tariffs. Just over two-thirds of manufacturers reporting higher costs attributed the rise in prices to tariffs."

Latest in Economy