Steel Mills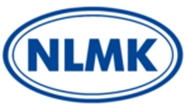 NLMK USA Sales Slide in Q4
Written by Sandy Williams
January 19, 2019
---
NLMK USA sales improved 2.0 percent year-over-year in 2018 to 2.28 million metric tons. Results were driven by increased sales of hot-rolled steel and galvanized flats in the U.S.
Sales slumped during the fourth quarter as customers put purchases on hold in expectation of lower steel prices. Sales slid 15 percent from the third quarter to .500 MT.
Pricing for steel products decreased by 10 percent in the fourth quarter as balance was restored to supply and demand, said NLMK.

NLMK Group sales were up 7.0 percent for 2018 with steel sales increasing 2.0 percent to 17.6 MT. Steel output grew 2.0 percent to 17.5 MT. Capacity utilization was at 99 percent.
Fourth-quarter Group sales increased 5.0 percent from the third quarter to 4.6 MT, driven by higher demand for slabs and pig iron in export markets. Sales in international markets rose 32 percent quarter-over-quarter, but dipped by 9.0 percent at home due to weakening demand in the Russian market.
Steel prices in Russia declined 5-9 percent for uncoated flat steel. Export slabs prices (FOB Black Sea) were down 13 percent during the quarter.
NLMK noted that the average coal price grew 19 percent in Q4 due to solid demand and limited availability. The price increase was impacted by disruptions to operations caused by cyclones in Australia during December. Average iron ore prices jumped 7.0 percent during the quarter also due to weather impacts in Australia.
Scrap prices in the U.S. dropped 2.0 percent in Q4 and 1.0 percent in the European market. Average scrap price in Russia declined 5.0 percent quarter over quarter.

Latest in Steel Mills