Steel Mills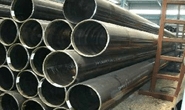 Low Oil Price Forces U.S. Steel, Tenaris to Idle Tubular Operations
Written by Sandy Williams
March 24, 2020
---
U.S. Steel and Tenaris will adjust production of tubular products in the U.S. due to low oil prices and declining demand in the oil industry.
U.S. Steel plans to idle tubular operations in Texas and Ohio, affecting 850 employees.
"U.S. Steel advised employees that Lone Star Tubular Operations in Lone Star, Texas, and Lorain Tubular Operations in Lorain, Ohio, will indefinitely idle operations due to challenging market conditions and high import levels. The company has issued Worker Adjustment and Retraining Notification (WARN) notices related to the indefinite idling at each facility. The WARN notices advise that layoffs related to the adjusted operations could take effect in as little as 60 days," said U.S. Steel spokeswoman Meghan Cox.
Idling operations will impact about 600 employees at Lone Star and 250 in Lorain. "While we do not expect to lay off that number of employees, the total number of employees impacted will depend on operational and maintenance needs," said Cox.
Layoffs in Lorain will begin May 24, according to the WARN notice sent to Ohio. Lorain Tubular has an annual manufacturing capacity of 380,000 tons of seamless pipe used in oil and gas exploration and production and the construction industry.
Lone Star Tubular Operations specialize in the manufacturing of Full Body Normalized Electric-Resistance Welded (ERW) tubular products for the oil and gas industry. Mill No. 1 and No. 2 have a combined annual capacity of 790,000 net tons of pipe per year.
U.S. Steel noted market challenges for its tubular segment during the company's second-quarter guidance. "We are continuing to monitor the recent change in market conditions with respect to our Tubular business and will evaluate the impact on the carrying value of the net assets of this business," said U.S. Steel.
Pipe producer Tenaris also announced workforce reductions due to the decline of oil prices and demand. Operations at Tenaris' newly acquired Koppel and Ambridge operations in Pennsylvania will be suspended effective March 31 and operations at its threading plant in Brookfield, Ohio, on April 17. Layoffs will also occur at its threading plant in Baytown, Texas, and at its Hickman, Ark., welded pipe plant, effective April 17. The adjustments to production will result in the layoff of more than 900 employees.
"These are extraordinary times for our sector that require us to implement difficult, short-term measures to temporarily lean our operations to maintain a long-term solid position to serve our customers," said Luca Zanotti, president of Tenaris U.S.
Employees affected by the layoffs are being offered three months of COBRA health insurance with a possible extension due to the coronavirus outbreak.

Latest in Steel Mills