International Steel Prices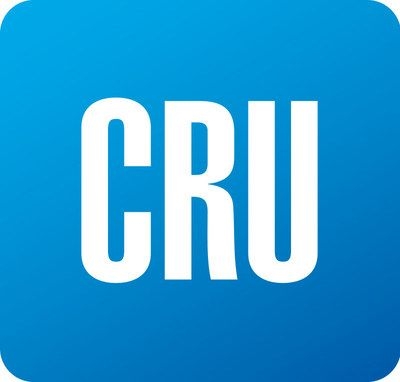 CRU: Steel Prices Stop Rising in China
Written by CRU Americas
September 27, 2020
---
From the CRU weekly Steel Monitor:
Most Chinese product prices were either unchanged or marginally lower this week, except for HR coil, that has fallen RMB220 /t ($32 /t) over three weeks. Although this keeps Chinese prices at a relatively high level, it has created caution and may now indicate a limit to how far rallies in other markets can run
US Midwest sheet prices have continued to rise, spurred higher by recent mill increases. The latest mill asking price for HR coil is $600 /s.ton while CR and base HDG coil products are $800 /s.ton. Transactions at these higher prices started to come through last week. HR coil has now risen by over 30%, gaining $137 /s.ton since bottoming on 12 August. The overall volume on this index has increased w/w and is now higher than levels achieved in three of the prior four weeks.
In the US Midwest plate market, mills have raised prices, yet consistently higher transaction prices have not been achieved. Support for higher prices continues to come from rising scrap costs as well as a strong rally in sheet prices. However, for plate, a market that is not experiencing automotive-related demand gains nor unplanned mill disruptions, prices have remained near their early-June to late-September average of $550 /s.ton. With HR coil surging by over 30% since 12 August, plate market participants are asking what it will take for Plate to follow this trend. Though they also are curious if the negative spread of Plate to HR coil is indicative of HR coil being temporarily overvalued. With the JSW Baytown plate mill now idled, plate prices may soon start to move higher.
European sheet prices increased in the north and the south again this week. The biggest risers in Germany were HR coil and HDG coil, which were up by €12 /t to €480 /t and by €25 /t to €579 /t w/w, respectively. Prices in Italy were up by €11-16 /t across all flat products. European mills are continuing to push for higher prices. The top end of mill offers for HR coil are still €40–50 /t above our index prices in the north and the south. In Italy, several price points for HR coil were around €450 /t, despite offers from domestic mills being around €500 /t. Although we have heard that some smaller deals have been done at that level, it is not yet a regular price across the market, but rather one that has been paid by the smaller number of SSCs that chose not to restock in July. If Chinese prices continue to decrease this may make it more difficult for European mills to reach their price target, or certainly to increase beyond that point.
Plate prices increased by €3 /t in Germany to €523 /t and by €16 /t in Italy to €486 /t w/w. The increase in Italy continues to be driven primarily by the increase in prices for coil products and the rise in slab prices, with real demand reported as unchanged. The spread between German plate and HR coil now stands at €43 /t, which is around €20-30 /t lower than the historical spread over the last year, suggesting there could be a further move up in the north.
Chinese steel prices decreased this week because demand during the typical peak season has remained lower than anticipated. Coupled with falling raw material prices, rebar prices softened by RMB20 /t and HR coil dropped by RMB60 /t. Destocking rates are low compared to the same time last year and total inventory levels stayed largely flat w/w. Apparent consumption increased minimally w/w but is 9% lower than that of mid-May, when the apparent consumption peaked. Supply has remained strong and weekly total steel output continued to be at a high level. However, the city of Tangshan has recently imposed stricter environmental measures, which would visibly decrease hot metal output. Some market participants estimate that this will reduce the city's hot metal output by around 30%. Given the country will have a seven-day national holiday and end-use production may pause for many, we believe the steel price will continue to fall, but that the decrease will be limited by the production cut in Tangshan. 
Chinese plate prices were flat w/w at RMB3,960 /t. Destocking rates are low. Total plate inventory increased by 1% w/w and supply decreased by 1%. We expect plate prices to soften in the coming week.
Request more information about this topic.
Learn more about CRU's services at www.crugroup.com
Latest in International Steel Prices