Steel Mills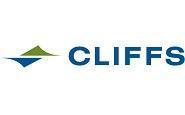 Cleveland-Cliffs to Acquire ArcelorMittal USA
Written by Sandy Williams
September 28, 2020
---
Cleveland-Cliffs is about to become the largest flat-rolled steel producer in North America. The company announced Monday that it will acquire the operations of ArcelorMittal USA and its subsidiaries for a purchase price of approximately $1.4 billion in equity and cash. 
The transaction includes 78.2 million shares of Cleveland-Cliffs common stock valued at $500 million, which will give ArcelorMittal a 16 percent share in the company. Also included is $373 million of non-voting preferred stock and $505 million in cash. Cliffs will assume approximately $500 million in net liabilities as well as $1.5 billion in pension and retirement benefits. The total transaction value is estimated at $3.3 billion.
The deal is expected to close in the fourth quarter of 2020 and will boost Cleveland-Cliffs' annual flat-rolled capability to 16.5 million tons and its iron ore pellet production to 28 million long tons. The company expects the acquisition to result in $150 million in estimated annual cost savings.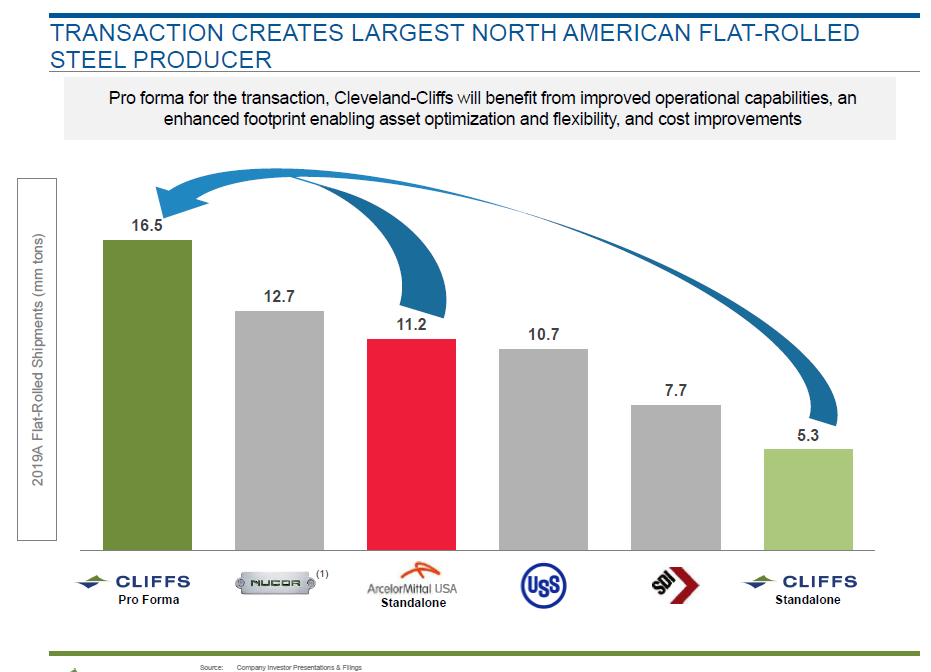 The ArcelorMittal assets include six steelmaking facilities, eight finishing facilities, two iron ore mining and pelletizing operations and three coal and coke-making operations. Lourenco Goncalves, Chairman of the Board, President and CEO of Cleveland-Cliffs, will lead the expanded organization, which includes AK Steel, acquired earlier this year.
Said Goncalves: "Steelmaking is a business where production volume, operational diversification, dilution of fixed costs, and technical expertise matter above all else, and this transaction achieves all of these. ArcelorMittal is a world class organization that we have long admired as our customer and our partner, and we know for a fact that they have taken good care of their U.S. assets.
"We look forward to welcoming the ArcelorMittal USA team into our organization. We are creating an exceptional company, based on great people and supported by our existing strong relationship with the United Steelworkers, the United Auto Workers and the Machinists unions. The acquisition of ArcelorMittal USA amplifies our position in the discerning automotive steel marketplace, and further improves our position in important U.S. markets such as construction, appliances, infrastructure, machinery and equipment. It also adds to our strong legacy raw material profile and growing finishing capabilities. The transaction will enable us to become a more efficient fully-integrated steel system, with the ability to realize all of our operational and financial goals," he added.
The ArcelorMittal USA assets shipped 12.5 million tons in 2019 with revenue of $9.9 billion.
During a conference call announcing the acquisition, Goncalves noted that as a fully integrated steelmaker, the company will have a "unique capability to be 100 percent self-sufficient."  The use of HBI in the acquired blast furnaces will save costs as well as making the facilities greener by reducing CO2. Cleveland-Cliffs' new Toledo HBI plant is just weeks away from production, added Goncalves.
When asked if any ArcelorMittal assets will be divested, Goncalves said it was too early to discuss. The acquisition is transitioning from pre-sale due diligence to integration where any opportunities for adjustments are revealed.
ArcelorMittal will retain a North American presence that includes its U.S. research and development centers, AM/NS Calvert and its Mexican and Canadian assets.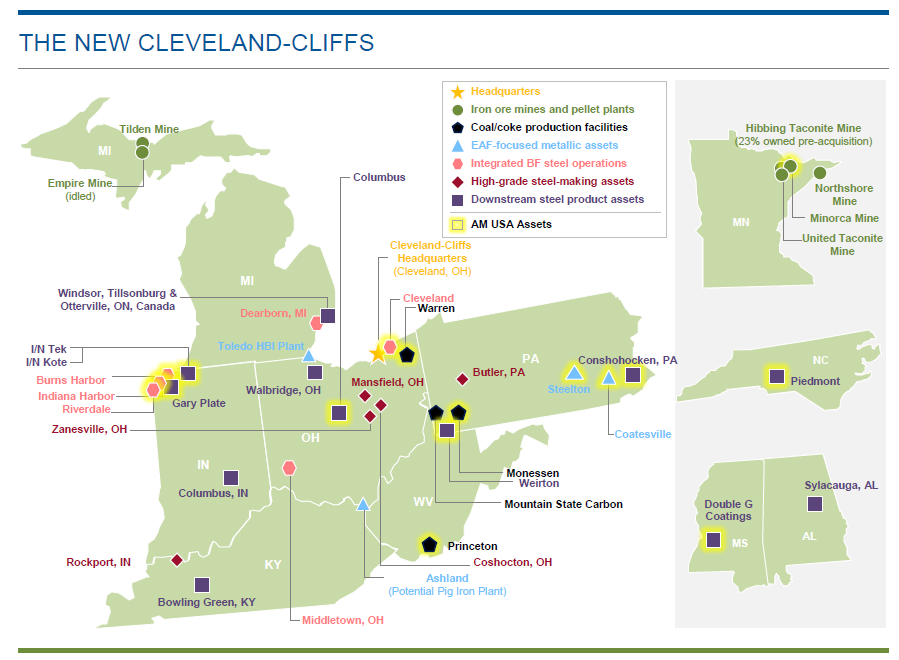 Assets Acquired
Steelmaking:
Indiana Harbor
Burns Harbor
Cleveland
Coatesville
Steelton
Riverdale
Finishing:
Columbus
Conshohocken
Double G. Coatings JV (ArcelorMittal USA's 50% interest)
Gary Plate
I/N Tek JV with Nippon Steel (ArcelorMittal USA's 60% interest)
I/N Kote JV with Nippon Steel (ArcelorMittal USA's 50% interest)
Piedmont
Weirton
Mining and Pelletizing:
Hibbing JV (ArcelorMittal USA's 62.3% interest)
Minorca
Met Coal / Cokemaking:
Monessen
Princeton
Warren

Latest in Steel Mills