Steel Mills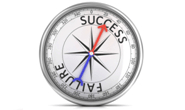 Steel Execs Upbeat in Describing Industry in Transition
Written by Sandy Williams
October 1, 2020
---
Recovery, fundamental, opportunity, strategic, exciting. These are the five words steel executives used during AIST's Virtual Town Hall Forum Wednesday to describe the current state of steel. In the aftermath of an unprecedented upheaval for the economy and the industry caused by the COVID-19 crisis, executives from Big River Steel, Cleveland-Cliffs, Nucor, Steel Dynamics and U.S. Steel said they are looking to the future, stronger and more focused than ever.
U.S. Steel CEO David Burritt's word was recovery—recovery in confidence, in lead times and in order books. Recovery in selling prices supported by rising scrap costs and demand. "We can't get to the future fast enough," said Burritt.
Fundamental was chosen by Cleveland-Cliffs CEO Lourenco Goncalves, who sees the pandemic and the resulting changes forced on the industry and world as "shifting the foundation of everything that makes a country great." He focused on China as a rising superpower that is willing to negotiate on a lot of issues, but not its excessive overcapacity of steel. An overcapacity that threatens the U.S and global steel industry and needs to be curbed or controlled, he said.
Nucor sees opportunity, said Dan Needham, vice president and general manager, Nucor-Indiana. Calling 2020 the "strangest year of our lives," with a pandemic, economic shutdown, epic wildfires and social unrest, Needham says Nucor sees the opportunity to get back to normal. Not the pre-pandemic normal, but an opportunity to create a new normal going forward. With a solid balance sheet, Nucor has emerged a stronger company focused on being the supplier of choice for the future, he said.
Big River Steel's CEO David Stickler chose strategy, citing the consolidation and expansion occurring in the U.S. steel industry. Cleveland-Cliffs is embracing traditional steelmaking with the acquisition of AK Steel and ArcelorMittal USA. Nucor and SDI embrace the EAF minimill model. The partnership of U.S. Steel and Big River Steel will be a hybrid, Stickler said, which creates a healthy and strategic environment for the industry.
Finally, exciting is how Steel Dynamics CEO Mark Millett described today's steel industry. "I don't think I have ever been more excited for the industry or for SDI," said Millett. "We are an industry in incredible transition—a new era for American steel."  The catalyst has been the pandemic, rationalizing and consolidating the industry and highlighting the volatile and cyclical nature of the business. "We have relatively new leadership, assertive leaders that aren't burned by the past," he said.
The forum conversation covered numerous topics, but at the core was the transition of domestic steel manufacturing through consolidation, expansion and the embrace of technological advancement. The U.S. will be down to four major players with the consolidation of Cleveland-Cliffs and ArcelorMittal USA and the merging of Big River Steel and U.S. Steel. Rounding out the four will be the EAF-based companies of Nucor and Steel Dynamics.
The debate of minimill versus integrated mill is becoming irrelevant, as it should, the executives said. Seventy percent of U.S. steel is now manufactured by electric arc furnaces, but U.S. blast furnaces are still holding strong with upgrades to equipment and technology. All the executives on the panel agreed that the transition to EAF will continue, as will the ability of the more flexible EAF manufacturing method to create the types of steel that are required by the automotive industry. Steel Dynamics, Nucor and Big River are already making grades of automotive steel that the industry never expected.
Millett doesn't see EAFs totally replacing integrated mills, but there will be a shift that is necessary to be competitive and resilient during the downtimes. He noted that more than 80 percent of China's steel capacity is less than 15 years old. "They have modern stuff, so as an industry we need to make those investments."
Burritt said that by bringing together steel people with enough knowledge, including the know-how of those who dig iron from the dirt, low-cost minimills will eventually be able to make anything an integrated mill can produce. Blast furnaces cannot be low cost without running them full out, said Burritt, but when they are, they can exceed EAFs. The key is an intense customer focus, he added. "Get inside their heads and see how we can make steel that amazes and delights."
Stickler said each minimill that is built will outshine the previous. SDI's new Sinton mill will be better than Big River's Osceola mill, but Big River's next mill will exceed the capabilities and technology of Sinton. New mills will also be greener, attracting customers who seek sustainable alternatives for their products.
Millett compared the transformation of the industry during the pandemic to that of a race car driver who was quoted on navigating a crash, "When I see smoke from a crash, I push my foot down on the accelerator because everyone else is taking theirs off." The steel industry is fearlessly driving ahead at full speed.

Latest in Steel Mills