Steel Markets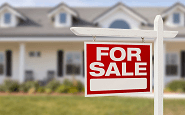 New Home Sales Strong Despite Slipping in September
Written by Sandy Williams
October 26, 2020
---
Residential housing construction remains in high demand as consumers take advantage of favorable interest rates. Sales of new single-family homes in September slipped 3.5 percent from August to a seasonally adjusted annual rate of 959,000, but were 32 percent higher than a year ago. Sales in the Northeast fell 28.9 percent from September and sales in the Midwest and South were down 4.1 percent and 4.7 percent, respectively. Only the West posted a gain last month, up by 3.8 percent.
The median sales price rose to $326,800 and the average sales price was $405,400. An estimated 284,000 new homes were for sale at the end of September representing a supply of 3.6 months at the current sales rate, said the Commerce report.
"Housing demand continues to be supported by low interest rates, a renewed consumer focus on the importance of housing, and rising demand in lower-density markets like suburbs and exurbs," said National Association of Home Builders Chief Economist Robert Dietz.
The chart below from NAHB shows that sales are far exceeding supply this year. Of the 248,000 homes for sale, only 48,000 are currently completed and ready for occupancy.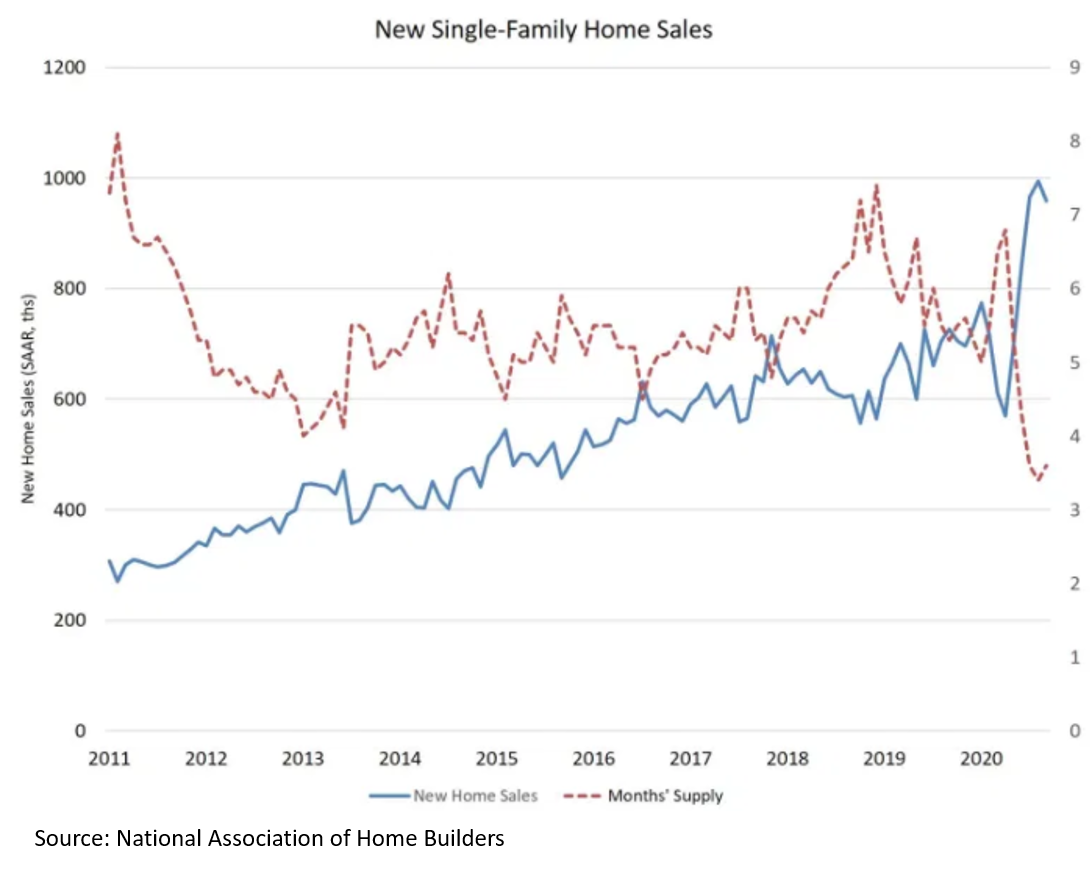 "Sales are increasingly coming from homes that have not started construction, with that count up 47 percent year-over-year," said Dietz. "These measures point to continued gains for single-family construction ahead."
On a year-to-date basis, new home sales are up almost 17 percent with increases in all regions: 14 percent in the South, 18 percent in the West, 26 percent in the Midwest, and 23 percent in the Northeast.
Latest in Steel Markets