Steel Markets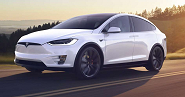 Auto Sales Remain Robust in October
Written by Sandy Williams
November 6, 2020
---
U.S. auto sales closed October at a strong pace with year-over-year growth supporting the industry's robust recovery. The seasonally adjusted annual rate for October was near 16.4 million, said Cox Automotive, and marked the second consecutive month of annual increase. Year-to-date sales are down less than 10 percent compared to 2019.
Said Brian Finkelmeyer, Cox Automotive senior director of new car solutions, "This unexpected strong consumer demand is being driven by a potent combination of home refinancing, sky-high used vehicle trade-in valuations, and likely, the emotional need for something to feel good about in 2020—Honey, let's go buy a new car tonight."
Finkelmeyer expects demand for new cars to be driven by "more affluent work-from-home professionals who have been less financially impacted by the pandemic." Automakers are boosting inventory selection and interest rates remain low for consumers. A second stimulus package would be welcome, but another wave of COVID-19 infections could impact the recovery.
Cox Senior Economist Charlie Chesbrough noted that higher priced items did well in October while sales of lower-priced vehicles, the choice of lower-income consumers, were weak. Lower-priced segments are generally purchased by lower-income consumers. "All of which suggests the vehicle market is an example of the K-shaped economic recovery – higher incomes do well while lower incomes do not," said Chesbrough.
"Still, the fundamentals should remain pretty stable in the near term," said Finkelmeyer. "The Q3 GDP growth numbers were largely driven by strong consumer spending on durable goods, while less money is being spent on services. This trend is good news for car dealers. The Cox Automotive Industry Insights team is forecasting full-year 2020 sales to reach 14.3 million. That means more than 2.5 million total new-vehicle sales in November and December are up for grabs."

Latest in Steel Markets