Economy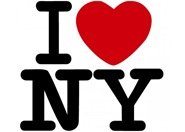 New York Manufacturing Growth Slows in November
Written by Sandy Williams
November 16, 2020
---
Manufacturing activity expanded only slightly in New York during November, says the New York Federal Reserve. The Empire State Manufacturing Survey general business index fell four points to 6.3 indicating slowing growth in the region and widely missing analyst estimates of 13.5. Thirty-one percent of survey respondents reported that business conditions had improved, compared to 24 percent who reported that conditions had worsened.
The new orders index fell nine points to 3.7, while shipments dropped 12 points to 6.3.  Any reading above zero indicates growth. Inventories continued to decline and delivery times were mostly unchanged.
The prices paid index rose only marginally to 29.1, while selling prices picked up the pace, rising 6 points to 11.3.
The employment levels index rose modestly to 9.4 for its highest level in a year, although hours worked fell slightly. Firms remained optimistic about future business conditions.
"Manufacturing's resilience will be tested in the coming months as the health situation rapidly deteriorates. We expect that stronger headwinds from escalating virus fear, softening demand, and persistent supply chain disruptions will constrain manufacturing activity in the months ahead," said Oren Klachkin, economist at Oxford Economics, in a research note.
Ian Shepherdson, chief economist at Pantheon Macroeconomics, suggested that the disappointing October and November indexes may be outliers since domestic demand has been robust for consumer and capital goods.
Shepherdson added, "Note too that all the regional surveys suffer from small sample sizes, so it's always better to look at the trends rather than single observations. This survey doesn't alone change the picture of a strong manufacturing upturn."

Latest in Economy