Steel Markets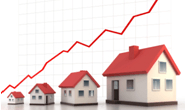 Housing Starts Climb to Highest Rate Since 2007
Written by Sandy Williams
November 19, 2020
---
Housing starts exceeded expectations in October, jumping 4.9 percent from September to a seasonally adjusted annual rate of 1,530,000 following a revision to 1,459,000 in September. Starts were up 14.2 percent from the October 2019 rate. Single-family construction led the way with a monthly increase of 6.4 percent. Construction starts for multifamily buildings of five units or more fell 3.2 percent.
Regionally, starts jumped 12.9 percent in the South, 4.2 percent in the West and 3.3 percent in the Midwest. Construction in the Northeast plunged 38.6 percent overall with single-family starts down 17.9 percent month-over-month.
"The pace of single-family starts in October was the highest production rate since the spring of 2007," said National Association of Home Builders Chief Economist Robert Dietz. "The October reading of starts was consistent with surging builder confidence, as single-family construction rises to meet strong buyer traffic, supported by low interest rates, a changing geography of demand, and a growing number of sales that have not started construction. However, builders continue to face challenges in terms of supply chain shortages of building materials and a lack of lots."
Building permit authorizations were unchanged from the revised September rate of 1,545,000, but were 2.8 percent higher compared to October 2019. Single-family permits rose just 0.6 percent from September and authorizations for buildings with five units or more fell 5.9 percent.
Permit authorization gains were less than 1 percent in the South and West, up 2.9 percent in the Midwest and slid 9.5 percent in the Northeast.

Latest in Steel Markets