Steel Mills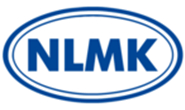 NLMK Offers Revised Proposal to Striking USW Members in PA
Written by Sandy Williams
December 1, 2020
---
United Steelworkers at NMLK Pennsylvania received an updated contract proposal from the company on Nov. 25 in hopes of resolving the four-month strike.
The latest offer addresses several concerns of the bargaining committee. To address wage demands, NLMK will commit to an incentive system based on tons shipped that will "enable the employees to get the higher wage rate they have been seeking," said the company.
The healthcare plan has been revised to include 100 percent of potential out-of-pocket health care expenses in the first year for employees choosing to participate in the High Deductible Healthcare Plan. NLMK will frontload the Health Savings Account (HSA) contributions for employees who choose the healthcare option in the first or second year of the contract.  Additionally, modifications have been made to how employees may take personal days.
Union leadership paused negotiations from Nov. 13 to Dec. 11, but NLMK says it stands ready to meet with the USW if they choose to become available at an earlier date.
NLMK continues to operate with management in production and said it is prepared to "support the customers for the duration of the strike, no matter how long it lasts."
Latest in Steel Mills