Steel Markets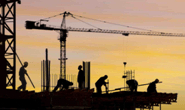 Pandemic Takes Toll on Construction Employment
Written by Sandy Williams
December 3, 2020
---
Only 30 percent of construction firms in the nation's metro areas added jobs this year, said the Associated General Contractors in a report on Wednesday. Out of 358 metro areas, construction employment fell in 209 areas and was stagnant in 40 others between October 2019 and October 2020.
"The pandemic has devastated the finances for businesses, institutions, and state and local governments, leading to widespread postponements and cancellations of construction projects," said AGC Chief Economist Ken Simonson. "As contractors use up the funds from Paycheck Protection Program loans, even more job losses are inevitable unless the federal government provides an immediate economic boost."
AGC said employment losses will continue until the government acts. AGC's Chief Executive Officer Stephen Sandherr added, "Boosting infrastructure projects, preserving the benefits of the Paycheck Protection Program and protecting businesses from predatory attorneys will help stabilize the economy and demand for construction."
AGC found in its analysis of government data that the Houston-The Woodlands-Sugar Land, Texas, lost the most construction jobs over those 12 months (-19,800 jobs, -8 percent), followed by New York City (-17,300 jobs, -11 percent); Montgomery-Bucks-Chester Counties, Pa. (-12,100 jobs, -21 percent); and Minneapolis-St. Paul-Bloomington, Minn. (-10,400 jobs, -11 percent). Brockton-Bridgewater-Easton, Mass., had the largest percentage decline (-43 percent, -2,500 jobs), followed by Bloomsburg-Berwick, Pa. (-36 percent, -500 jobs); Altoona, Pa. (-32 percent, -1,000 jobs); Johnstown, Pa. (-30 percent, -800 jobs); and East Stroudsburg, Pa. (-30 percent, -600 jobs).
Dallas-Plano-Irving, Texas, added the most construction jobs over the year (7,100 jobs, 5 percent), followed by Seattle-Bellevue-Everett, Wash. (4,700 jobs, 4 percent); Kansas City, Mo. (3,700 jobs, 12 percent); and Boise, Idaho (3,500 jobs, 13 percent). Walla Walla, Wash. had the highest percentage increase (25 percent, 300 jobs), followed by Lewiston, Idaho-Wash. (18 percent, 300 jobs); Oshkosh-Neenah, Wis. (16 percent, 900 jobs); Fond du Lac, Wis. (15 percent, 500 jobs); and Springfield, Mo. (15 percent, 1,400 jobs).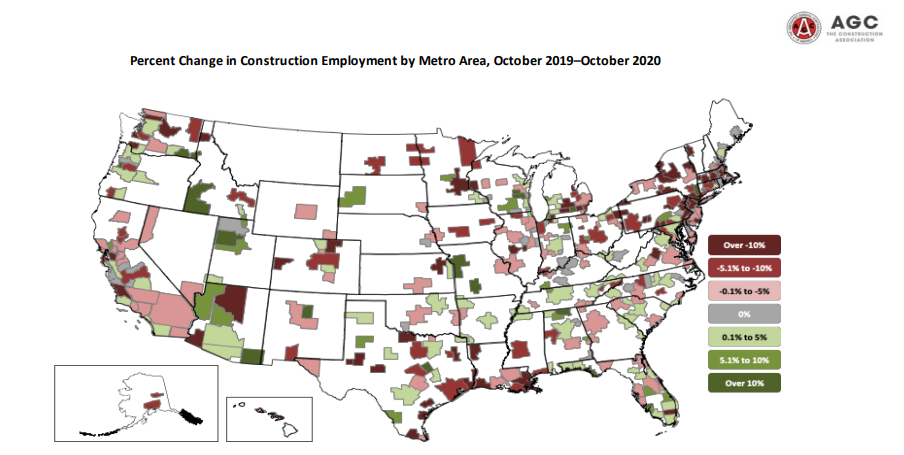 Latest in Steel Markets