Steel Products Prices North America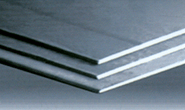 SSAB Americas Increases Plate Prices by $40
Written by Tim Triplett
December 3, 2020
---
SSAB Americas notified customers Wednesday that it is increasing transaction prices by $40 per ton on non-contract orders of its plate products "to maintain fair market value for its products."
The increase applies to As-Rolled Mill Plate, Cut-To-Length Plate >72", Hot Rolled Coils >72", Normalized Plate and Quenched & Tempered Plate shipped via preferred freight mode. Published extras, regional freight premiums and non-preferred freight mode extras will be applied, the company said.
SSAB Americas' February order book remains closed for non-contract orders until further notice. The February price will be advised at the time of February order placement.
SSAB Americas' move follows on an announcement earlier in the week from Nucor's Plate Group, which set base plate prices of $36/cwt for as-rolled discrete plate, $40.50/cwt for normalized plate and $46.50 for quenched & tempered plate, not counting adders and extras. Nucor now quotes prices on an ex-works basis rather than a delivered price to customers, not counting applicable freight and fuel surcharges.
Steel Market Update's check of the market this week puts the average spot price for plate at around $760 per ton or $38/cwt, delivered.
Latest in Steel Products Prices North America