Steel Markets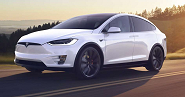 November Auto Sales Slip on Reduced Selling Days
Written by Sandy Williams
December 4, 2020
---
U.S. auto sales slowed in November, dipping to a seasonally adjusted annual pace of 15.55 million units from 16.21 million in October, says Wards Intelligence. The decline was attributed primarily to three fewer selling days and one less weekend during the month.
"November 2020 is a prime example of why accounting for selling day differences is important in measuring comparable sales performance," said Thomas King, president of the data and analytics division at J.D. Power, in a research note. King added that rather than the apparent 15 percent decline, sales were actually down only 3.5 percent in the month.
Although major auto producers saw lower sales in November, higher prices mitigated some of the decline. Kelly Blue Book estimates average prices were up 1.3 percent compared to a year ago.
"COVID-19 began its second surge with cases on the rise this past month and right before for the holiday season," said Kayla Reynolds, industry intelligence analyst at Cox Automotive. "Consumer confidence has been faltering and unemployment remains stubbornly high. Still, consumers in the market for new vehicles are demonstrating an ability to pay premium prices. While average transaction prices are down from last month, they remain historically elevated, with November forecasted to be the third-highest month on record."

Latest in Steel Markets