Steel Mills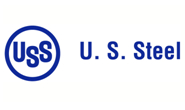 U.S. Steel Acquires the Rest of Big River
Written by Tim Triplett
December 8, 2020
---
U.S. Steel has acquired the remaining 50.1 percent stake in the Big River Steel mill in Osceola, Ark., paying $774 million in cash, giving it full ownership of one of the most advanced flat-rolled minimills in the United States. U.S. Steel paid $700 million for a 49.9 percent share in BRS in 2019, making its total investment in the EAF steelmaking facility nearly $1.5 billion.
"For months, I've said that we can't get to the future fast enough. Today, I can say the future is now. We are acquiring Big River Steel, the cornerstone of our 'Best of Both' strategy," said David Burritt, president and chief executive officer of U.S. Steel. The transaction is expected to be finalized in first-quarter 2021.
"I'm extremely proud of what our Big River Steel team has achieved in building the most technologically advanced and only LEED certified steel mill, and I'm equally proud that we are joining a company that not only values our many accomplishments, but shares our vision as well," said Big River Steel CEO David Stickler.
U.S. Steel believes its alliance with BRS gives it the unique ability to produce the highest quality products using the integrated steelmaking process, as well as capitalizing on the cost and environmental advantages of scrap-based steel production.
Big River Steel completed its Phase II-A expansion last month, doubling the mill's annual hot-rolled steel production capacity to 3.3 million tons. Working with the technical experts at U.S. Steel, BRS has been able produce automotive grade steels once only thought possible from an integrated mill. BRS has successfully duplicated 11 advanced U.S. Steel grades, including substrate for its XG3 grade of Generation 3 advanced high-strength steels (AHSS), the company claims. The Arkansas location also gives U.S. Steel a new foothold to serve customers in the southern U.S. and northern Mexico in the automotive, energy, construction and agricultural industries.
U.S. Steel had four years to exercise its option to purchase the remainder of BRS, but favorable market conditions called for swifter action. "We are acquiring now to expand the benefits of this powerful partnership. By completing our top strategic priority, Big River Steel, we expect to strengthen our order book, increase our competitiveness and accelerate further product innovation for our customers. Longer term, the lower, variable cost structure will increase our efficiency, profitability and cash flow across the business cycle," said Burritt.
Word of the deal, which was widely expected, drew mixed reactions from the marketplace. Some acknowledged the obvious synergies between the two companies. Others remain skeptical of combining one of the oldest and most entrenched steelmakers in the country with one of the newest and most visionary. Commented one steel buyer: "It should be business as usual for most of 2021. U.S. Steel is much different than BRS, however. I honestly don't think the two cultures fit. Something will have to give."

Latest in Steel Mills