Steel Mills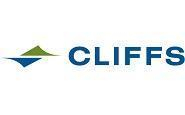 Cleveland-Cliffs Completes Acquisition of ArcelorMittal USA
Written by Sandy Williams
December 9, 2020
---
Cleveland-Cliffs has finalized the acquisition of ArcelorMittal USA and its subsidiaries, creating the largest flat-rolled steel producer in North America. As agreed, ArcelorMittal received $505 million in cash and 78 million shares of Cleveland-Cliffs common and non-voting preferred stock, redeemable for 58 million shares of  common stock or equivalent cash. In return, Cleveland-Cliffs assumes all liabilities of ArcelorMittal USA including approximately $500 million in net liability as well as pensions and other post-employment benefit liabilities.
The deal includes ArcelorMittal USA's shares of In/Tek and I/N Kote and an additional $183 million buyout of Nippon's Steel's remaining shares in the joint ventures. The ArcelorMittal/Nippon partnership will continue to be an important client for Cleveland-Cliffs, providing automotive grade slabs from the new rolling mill at AM/NS Calvert.
"The acquisition by Cleveland-Cliffs of ArcelorMittal USA, boosted by our buyout of Nippon Steel from the I/N Tek and I/N Kote joint ventures, opens a new chapter in the history of the steel business in the United States, " said Chairman, President and CEO Lourenco Goncalves. "The assets we have acquired will be combined with our existing footprint, including AK Steel, Precision Partners, AK Tube, several mining and pelletizing facilities, our Research & Development Center, and the most modern Direct Reduction plant in the world, which we have just started to operate in Toledo, Ohio.
"Our new footprint expands our technological capability and enhances our operational flexibility, elevating Cleveland-Cliffs to a prominent role as a major player in supporting American manufacturing, American future investments in infrastructure, and the prosperity of the American people through good-paying middle-class jobs.
"We recognize our leadership role both domestically and globally as a major steel company, and pledge to operate our business in a disciplined, environmentally responsible and socially conscious manner," added Goncalves. "The potential of operating this set of assets under one roof is immense, and will be carried out to the benefit of our employees, their families, and the communities in which we operate."
ArcelorMittal Chairman and CEO Lakshmi Mittal wished U.S. employees the "best for the future," noting that "Cleveland-Cliffs will be acquiring a great team."
Said Mittal, "The sale of ArcelorMittal USA is an opportunity to create excellent value for our shareholders and reposition our North American footprint on our most competitive assets, for which we have targeted growth plans. The recently announced EAF at Calvert and the new hot strip mill in Mexico, which will complete next year, will further enhance these assets and ensure we have the flexibility and quality to meet demand, particularly for higher-added-value products. We intend to remain a strategic player in the NAFTA region."

Latest in Steel Mills