Steel Markets
Merger Forms New Carmaker with International Profile
Written by Sandy Williams
January 8, 2021
---
The merger of Fiat Chrysler and Peugeot S.A. (Groupe PSA) was approved last week and is expected to be finalized on Jan. 16. The new company will be called Stellantis and will have a production capacity of 8.7 million vehicles per year. The lineup will include French carmakers Peugeot and Citroen, Jeep, Ram pickups, and Italian brands Maserati and Alfa Romeo.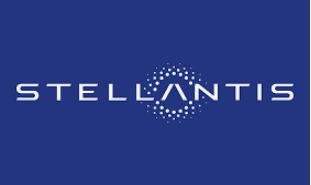 PSA Peugeot CEO Carlos Tavares will head the new company and Fiat Chrysler's John Elkann will continue in his role as chairman. FCA CEO Mike Manley will continue to head North American operations.
The merger of the companies is expected to create 5 billion euros in annual cost savings ($6.126 billion). Forty percent of the savings will come from combining platforms, 35 percent from joint purchasing and another 7 percent from sales, general and administrative cost savings, said Manley. Other savings will come from logistics, supply chain and other areas. The merger will also allow the companies to share the cost of electric vehicle development. No plant closures are planned, said the automakers.
"Clearly the success of the merger will be measured by the ability to effectively integrate the two companies so as to enable the realization of these vast synergies," said Manley in comments to the Associated Press. "We feel confident that this integration can be achieved as both companies have previously gone through significant business combinations. And by virtue of successful execution, they have both emerged stronger from each of them."
Stellantis shares will begin trading on the New York Stock Exchange on Tuesday, Jan. 19.
Next to construction, automotive is the biggest market for steel. Cox Automotive estimates the industry produced about 14.4 million vehicles in 2020, down 15 percent from around 17.0 million in 2019, generally viewed as a positive outcome considering how much worse the industry could have fared as a result of the pandemic shutdowns last spring.

Latest in Steel Markets