Steel Mills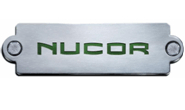 Retirement and Promotions at Nucor
Written by Sandy Williams
January 14, 2021
---
Nucor Corporation announced that Craig Feldman, Executive Vice President of Raw Materials, will retire in June after a 35-year career with Nucor and the David J. Joseph Company.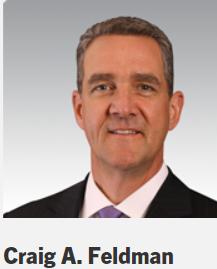 Feldman began his career in 1986 as a brokerage representative at DDJ progressing within the company to District Manager of the Salt Lake City brokerage office, Commercial Vice President and then President at DJJ's subsidiary Western Metals Recycling. Feldman served on the operational staff of DJJ's previous owner in the Netherlands from 2005 until his appointment in 2007 as DJJ's Executive Vice President, Recycling Operations.
Feldman was promoted to President of DJJ in 2013 and became a Vice President and General Manager of Nucor when DJJ was acquired by the company in 2008. He was promoted to Executive Vice President of Nucor in 2018 and continued to serve as President of DJJ until the end 2020. Mark D. Schaefer has succeeded Feldman as president of DJJ, effective Jan. 1, 2021.
"With a career that spans three and a half decades, Craig's leadership has contributed significantly to the success of DJJ and Nucor. His guidance and expertise have been invaluable to our raw materials strategy," commented Nucor President and CEO Leon Topalian. "On behalf of all Nucor teammates, I want to thank Craig for his leadership and wish him a long and happy retirement."
As of Feb. 1, Daniel R. Needham will be promoted to Executive Vice President of Bar and Rebar Fabrication Productions. Needham began his career at Nucor in 2000 as Controller at Nucor Steel Hertford, followed by Controller at the Decatur and Utah divisions. In 2011, he was promoted to General Manager of Nucor Steel Connecticut. He later served as General Manager of Nucor Steel Utah and was elected Vice President in 2016. In 2019, Needham was promoted to Vice President and General Manager of Nucor Steel Indiana.

Latest in Steel Mills