Shipping and Logistics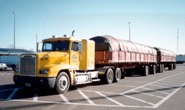 Flatbed Truck Demand Falling Along with Rates
Written by Sandy Williams
January 19, 2021
---
Demand for flatbed trucks was fueled by residential construction in 2020, with nonresidential construction slipping from pre-pandemic rates. The Associated General Contractors trade group expects 2021 to be a difficult year for the construction industry with only three nonresidential market segments, water and sewer, warehouse and healthcare facilities, expanding.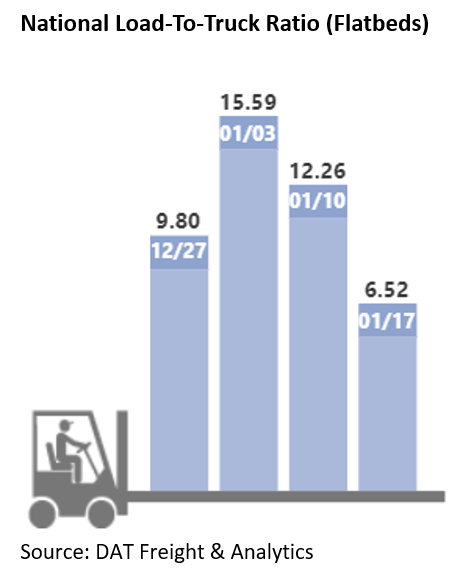 The latest report from the U.S. Census Bureau showed spending on private nonresidential construction in November dropping 9.5 percent year-over-year. The decline in commercial projects, in tandem with projected slowing in the residential housing market, is likely to translate into lower flatbed freight volumes for 2021, said Dean Croke, principal analyst for DAT iQ. Although a negative for the trucking industry, lower construction demand will improve truck availability and rates for steel shipments.
The national load-to-truck ratio for flatbeds jumped to 52.74 in the first week of January, slipping to 50.28 in the second week and to 44.40 last week. The load-to-truck ratio represents the number of loads posted for every truck posted on the DAT Load Boards. A change in the ratio often signals impending changes in rates.
Flatbed spot rates have been declining since the end of 2021 and are forecast by DAT to flatten to around $2.15 per mile by mid-February. National flatbed spot rates averaged $2.48 per mile as of last week.
Latest in Shipping and Logistics