Steel Mills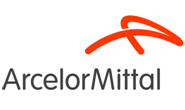 ArcelorMittal Focused on Zero Emissions and Organic Growth
Written by Sandy Williams
February 11, 2021
---
After divesting most of its U.S. assets to Cleveland-Cliffs, ArcelorMittal is now focused on strategic growth, controlling costs and leading the industry on sustainability, the steelmaker claims.
The company is targeting net-zero emissions by 2050 and looks forward to commissioning its Smart Carbon steelmaking technologies in Ghent in 2022. ArcelorMittal achieved its first sales for certified green low-carbon steel in December and expects to produce 600,000 tons of green steel annually by 2022. The green steel is linked to a CO2 savings certificate that customers can use to report an equivalent reduction in their Scope 3 emissions.
"2020 was a year in which we saw further acceleration in the drive to decarbonize the global economy," said Executive Chairman Lakshmi Mittal. "We have identified two main routes to achieve a net zero target by 2050, both leveraging one or more clean energy infrastructures – one that utilizes biomass/bioenergy with carbon capture utilization and storage and the other which harnesses green electricity to power a hydrogen-based direct reduced iron process. We will continue to trial and pilot both routes while simultaneously promoting the policies that are a crucial component of success if these technologies are to be scaled up and commercially viable in the long-term."
The sale of ArcelorMittal USA to Cleveland-Cliffs last Dec. 9 impacted results for the NAFTA segment in the fourth quarter, but overall earnings and production metrics were strong. Operating income in Q4 was $1.5 billion compared to $607 million in the third quarter and a loss of $912 million in Q4 2019. NAFTA shipments adjusted for the December sale of ArcelorMittal USA rose 4.9 percent, the company reported.

The joint venture, AM/NS Calvert, is proceeding with construction of a 1.5 million metric ton EAF and slab caster to provide a reliable steel slab supply for the finishing facility. The $775 million investment will support Gen 3 production capability, as well as complying with Made in America requirements and increasing participation in the North American auto market. The plan includes the option to add further capacity at lower capex intensity in the future. Environmental permits have been submitted and pre-construction activities are under way.
The company's new 2.5 million ton hot strip mill in Mexico is expected to be completed in 2021 and will supply finished steel products as well as low-cost domestic steel slab.
Completion of the hot strip mill modernization at ArcelorMittal Dofasco is anticipated in 2021. The project includes replacing three end-of-life coilers with two new coilers, new coil inspection, new coil evacuation and replacing runout tables and strip cooling. The first coil was produced with the new coilers on Dec. 11, 2020, as well as completion of the first runout table and strip cooling system construction shutdown in October 2020. Dofasco's #5 CGL is undergoing a conversion that will replace its Galvanneal coating capability with AluSI coating. The first coil is planned for the second half of 2022.
ArcelorMittal steel shipments fell 18.2 percent in 2020 to 69.1 million tons. Sales totaled $53.2 billion resulting in a net loss of $627 million for the year.
During the earnings call, CEO Aditya Mittal was asked to comment on global scrap availability as more of the industry transitions to electric arc furnaces. He noted that two-thirds of steel is made from iron ore and one third from scrap. "There is no way to satisfy demand if you only rely on scrap. That is why there is discussion on the DRI route—create it from iron and feed it into EAFs."
On the topic of Chinese steel capacity, Mittal noted that although consolidation is good for the market, steel consolidation in China has lagged behind other markets. As the global industry continues to consolidate and move toward decarbonization, it will impact Chinese supply and exports. However, Mittal said he continues to be cautious given the history of exports coming out of China.
Executive Transition
ArcelorMittal also announced the appointment of  President and CFO Aditya Mittal to Chief Executive Officer and the transition of Chairman and CEO Lakshmi Mittal to Executive Chairman.
"Despite the obvious challenges of 2020, ArcelorMittal starts 2021 in a position of comparative strength," said Lakshmi Mittal. "Having achieved some key strategic targets, this seems like the right moment to transition to Executive Chairman, and the board unanimously agreed that Aditya Mittal is the natural and right choice to be the company's Chief Executive."
As part of the executive transition, Genuino Christino will become Chief Financial Officer. Christino has held the position of Head of Finance since 2016.

Latest in Steel Mills