Steel Markets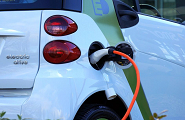 Biden to Address Chip Shortage in Supply Chain Review
Written by Michael Cowden
February 12, 2021
---
The Biden administration plans to address the semiconductor shortage that has hobbled North American automotive production as it reviews "potential choke points" in industrial supply chains.
The semiconductor shortage is also "one of the central motivations for the executive order the president will sign in the coming weeks to undertake a comprehensive review of supply chains for critical goods," White House Press Secretary Jen Psaki said during a press briefing.
"The review will be focused on identifying the immediate actions we can take, from improving the physical production of those items in the U.S., to working with allies to develop a coordinated response to the weaknesses and bottlenecks that are hurting American workers," Psaki said.
The microchip shortage was at first seen by some industry participants as a minor nuisance. It has since become a bigger problem.
General Motors, for example, thinks the issue could cost it $1.5 billion to $2 billion this year. And the automaker has extended shutdowns at three plants–one each in Canada, the United States and Mexico–until at least mid-March because of the inability to source enough chips.
The Semiconductor Industry Association (SIA), meanwhile, has–in a letter similar in to tone to some addressed to the White House by domestic steelmakers–asked President Biden to invest more in domestic semiconductor manufacturing and research.
The United States' share of global semiconductor manufacturing has declined from 37% in 1990 to 12% today. "This is largely because the governments of our global competitors offer significant incentives and subsidies to attract new semiconductor manufacturing facilities, while the U.S. does not," SIA said.
The group noted that Congress had already taken some initial steps in that direction via the 2021 defense bill. And it said more domestic semiconductor production capacity was needed not only for national security but also for better infrastructure–be that safer transportation, increased broadband access or advanced manufacturing capability.
"We therefore urge you to include in your recovery and infrastructure plan substantial funding for incentives for semiconductor manufacturing, in the form of grants and/or tax credits, and for basic and applied semiconductor research," SIA said.
Psaki punted when asked whether Biden's executive order might repeal Trump-era policies that contributed to the shortage or whether it might contain specific measures to encourage companies to build chip-making plants.
"There'll be more details when the executive order is actually signed," she said.
By Michael Cowden, Michael@SteelMarketUpdate.com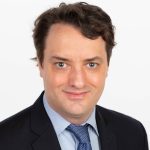 Latest in Steel Markets