Economy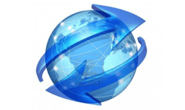 Global Manufacturing Accelerates in February
Written by Sandy Williams
March 2, 2021
---
Good news on the global manufacturing front—the J.P. Morgan Global Manufacturing PMI hit a three-year high of 53.6 in February, indicating a faster rate of growth despite supply-chain disruptions and inflationary pressures.
Manufacturing expansion was evident in 23 of 29 of the nations surveyed, with the fastest improvement in Germany. Only Greece, Kazakhstan, Malaysia, Thailand, Mexico and Myanmar declined last month, said J.P. Morgan and IHS Markit.
Employment levels rose marginally overall, with the U.S at a 77-month high and China, Japan and India reporting reduced levels.
Supply chain disruptions lengthened average supplier lead times to the second longest of the survey's history.  Input costs rose for a ninth month and were passed on in part to clients. Inflation rates were near decade highs with developed nations seeing the sharpest increases.
"The February global manufacturing PMI shows the economy continuing to show resilience against the second wave, as current output and new orders ticked higher on the month," said Olya Borichevska, Global Economist at J.P. Morgan. "In addition to positive news on current workflow, business confidence in employment improved. The rise in the future output PMI left the index at a high not seen since mid-2014. To be sure, we continue watching manufacturing dynamics as supply-chain disruptions and rising cost pressures may constrain growth in the months ahead."
Manufacturing conditions in the Eurozone improved significantly in February with the PMI rising to 57.9 from 54.8 in January and to a three-year high. Output and new orders jumped sharply as export orders rose at their best rate since January 2018.
Chris Williamson, IHS Markit chief business economist, called manufacturing an "increasingly bright spot" in the Eurozone's economy. "The growth spurt has brought its own problems, however, with demand for inputs not yet being met by supply," he added. "Shipping delays and shortages of materials are being widely reported and led to near-record supply chain delays. Prices paid for inputs are consequently rising at the fastest rate for nearly a decade, hinting at further increases in consumer price inflation in coming months, at least until supply and demand come back into balance."
Manufacturing conditions stalled in China during February as production and new orders expanded at weaker rates. The Caixin China General Manufacturing PMI slipped to a nine-month low of 50.9 in February, down from 51.5 in January. Raw material prices continued to increase as input shortages and transportation disruptions due to the pandemic lengthened supplier lead times. Output charges rose substantially as cost burdens were passed on to clients. Despite continuing challenges, optimism increased to its second highest level in 6.5 years. Most manufacturers expect output to increase over the next 12 months supported by rising client demand and new product releases.
The Russia manufacturing PMI rose to 51.5 in February, marking marginal improvement for the sector. Production rose to meet new domestic demand, but new export orders continued to decline. Like elsewhere, lead times for input materials lengthened due to transportation delays and supplier shortages. Inventories of both raw materials and finished goods dipped again with inputs falling at the fastest rates in three months. Input price inflation was the steepest since February 2015, said IHS Markit, resulting in higher costs to clients. Manufacturers were upbeat in February, expecting business to improve as the pandemic ends.
Mexico continues to lag behind the U.S. and Canada in terms of economic recovery. The manufacturing sector recorded a 12th month of contraction as outputs and new orders declined sharply in February. The IHS Markit Mexico Manufacturing registered 44.2 last month, up from 43.0 in January, but still in contraction. Vendor lead times stretched due to supply shortages and logistics issues. Purchasing activity stalled in February due to declining production and orders. Pre- and post-production inventories fell at the fastest rate since before the pandemic. Although input costs continued to rise, output charges fell in response to waning demand and higher competition. Manufacturers are pinning hopes for production growth on easing of restrictions as the COVID-19 immunization program progresses.
Canada reported solid improvement in the manufacturing sector in February. The PMI rose to 54.8 supported by new domestic orders and increased production. Employment levels improved for the eighth consecutive month in response to higher demand and lengthening backlogs. Pandemic restrictions continued to disrupt supply chains causing transportation bottlenecks and material shortages. Survey participants, in particular, noted higher metal pricing and transportation costs. Higher costs were passed on to customers. Export orders were relatively weak due to COVID-19 restrictions in international markets. Rollout of the vaccination program boosted manufacturer optimism, with expectations for stronger growth opportunity in the coming months.
U.S. manufacturing growth rose at the second fastest rate since 2010, posting a PMI of 58.6,  but was accompanied by a marked rise in costs and supplier delivery times. Input cost inflation soared in February for the sharpest increase since April 2011. Steel and transportation costs were linked to the rise, said IHS Markit. Supplier delays caused inventories to shrink for both raw and finished goods. A surge in new domestic and export orders put pressure on production capacity and resulted in the fastest expansion of the workforce since 2014.
Williamson noted that demand for machinery and equipment indicates a strengthening in business investment spending, and consumer spending is contributing to higher production levels.
"Another month of strong production growth suggests that the US manufacturing sector is close to fully recovering the output lost to the pandemic last year, and a renewed surge in optimism suggests the recovery has much further to run," said Williamson. "Business expectations about the year ahead jumped to a level only exceeded once over the past six years, buoyed by a cocktail of stimulus and post-COVID recovery hopes as life continues to return to normal amid vaccine rollouts."

Latest in Economy