Steel Markets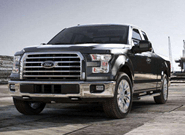 Ford Hit by Parts Shortage Stemming from February Storms
Written by Michael Cowden
March 19, 2021
---
Ford is building some vehicles in North America without certain components because the global semiconductor shortage has collided with a broader parts shortage.
The automaker said it would assemble its popular F-150 pickup truck and its Edge SUV without some electronic modules because they contain "scarce semiconductors" and because of "parts shortages created by the central U.S. winter storm in February."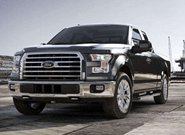 "Ford will build and hold the vehicles for a number of weeks, then ship the vehicles to dealers once the modules are available and comprehensive quality checks are complete," the company said in a release.
The winter storms last month also forced steel mills in the southern U.S., Texas and northern Mexico to reduce output because of power outages and natural gas shortages.
Ford has in addition cancelled shifts at its Louisville, Ky., assembly plant because of parts shortages. Some production will resume on Monday, March 22. Full production is not expected until Tuesday, March 23, the automaker said.
The Louisville plants builds the Ford Escape and Lincoln Corsair SUVs, per the company's website.
And the impact of chip and parts shortages is not confined to North America. Ford said it also plans to further reduce production at its assembly plant in Cologne, Germany.
The Cologne plant makes the Ford Fiesta subcompact car. Production had already been suspended from March 1-16. It will now be halted on March 22 as well, the automaker said.
And the impact of the semiconductor shortage is expected to continue through the first half of 2021. The company estimates that the issue could cost it $1 billion to $2.5 billion in earnings before interest and taxes (EBIT).
Ford said it expects to make up some lost production in the second half of the year.
Commerce Secretary Gina Raimondo, meanwhile, said in a statement on Friday, March 19, that the Biden-Harris administration considers semiconductors, the raw material needed to make microchips, to be a "critical supply chain."
"The U.S. is the birthplace of this technology, but over the years we have underinvested in production … while other countries have learned from our example and increased their investments in the industry," Raimondo said.
"As Secretary of Commerce, combatting the semiconductor shortage and investing in American manufacturing of semiconductor technology is going to be a priority of mine," she said.
By Michael Cowden, Michael@SteelMarketUpdate.com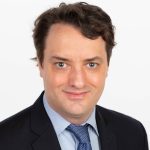 Latest in Steel Markets