Steel Markets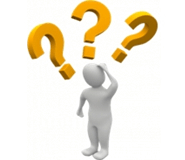 From Chips to Ships, Auto Supply Chain Woes Continue
Written by Michael Cowden
March 29, 2021
---
Automakers continue to take downtime at assembly plants across North America because of persistent and widespread supply chain snarls.
The problems include not only the microchip shortage, which has been a drag on the industry since late last year, but also broader parts shortages stemming from port congestion and from the lingering effects of severe winter weather in February.
Some automakers that had previously attempted to continue production without certain parts requiring chips have since been compelled to take more extensive downtime.
In some instances, companies have been left with more production down than still up and running. 
Stellantis
Stellantis, formerly known as Chrysler, will temporarily stop production at the following assembly plants beginning next week and through as far out as mid-April:
• Belvidere, Ill.
• Brampton, Ontario
• Toluca, Mexico
• Warren (Mich.) Truck
• Windsor, Ontario
The move is necessary because of "the unprecedented global microchip shortage," a company spokeswoman said.
The only Stellantis assembly plants in the U.S. still running as usual will be the Jefferson North facility in Detroit as well as the Sterling Heights, Mich., and Toledo, Ohio, plants. In Mexico, only truck and van plants in Saltillo, Mexico, will operate as usual.
"Stellantis continues to work closely with our suppliers to mitigate the manufacturing impacts caused by the various supply chain issues facing our industry," the spokeswoman said.
The automaker had previously said that it would build certain vehicles – such as the Ram 1500 Classic pickup truck made in Warren – without parts containing chips and hold them until those parts became available.
Now, however, "no production is running for the next few weeks," the spokeswoman said. 
Toyota
Toyota's North American operations, meanwhile, continue to be impacted by the 1-2 punch of COVID-19 pandemic and the lingering effects of severe winter weather last month. Storms tore through the U.S. and Mexico in mid-February, causing significant unplanned outages at steel mills on both sides of the border.
"Toyota has been informed that a supply shortage will continue to affect production at our Kentucky, West Virginia, Mississippi, Texas, and Mexico plants," a company spokeswoman said, echoing a statement released last week but adding Texas to the list of impacted plants.
In other words, almost all of Toyota's U.S. assembly plants have been hit. Only one in Indiana has not been affected, the spokeswoman confirmed.
"Our manufacturing and supply chain teams are working diligently to resume normal operations as quickly as possible by evaluating the supply constraints and developing countermeasures to minimize further impact to production," she said. 
Nissan
Nissan said it, too, continues to feel the impact of constrained microchip supplies, a company spokeswoman said.
The automaker has cancelled production at the following assembly plants from Thursday, April 1, through Monday, April 5:
• Smyrna, Tenn.
• Canton, Miss.
• Aquascalientes, Mexico (Plant 1)
Normal production is expected to resume on Tuesday, April 6, she said.
Nissan has five vehicle assembly plants in North America, meaning only two have been left unscathed.
Subaru
Subaru has suspended production at its assembly plant in Lafayette, Ind., through April 1. The downtime there started on Thursday, March 25, and was necessary because of difficulty getting parts on time, a company spokesman said.
"The congestion of container vessels at the West Coast ports is causing shipping delays," he said.
He also noted that delays were occurring not only at sea but also in air freight.
Subaru's Lafayette plant is the only one the company has outside of Asia. 
Honda
Honda, too, is contending with a host of supply chain issues including not only COVID-19 and severe weather over the last month but also congestion at various ports as well as the microchip shortage, a spokesman said.
Most of the company's mass production plants in North America were impacted by those factors last week, and some have temporarily suspended production this week as well, he said.
"Our purchasing and production teams are working to limit the impact of this situation and are adjusting production as necessary in order to carefully manage the available supply of parts and meet the needs of our customers," the spokesman said. He declined to provide information on specific plants.
"Since this is a fluid situation that requires flexibility, the timing and length of production adjustments could change," he said.
 By Michael Cowden, Michael@SteelMarketUpdate.com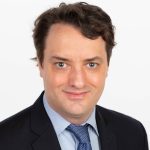 Latest in Steel Markets