Steel Mills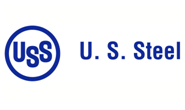 USS Edgar Thomson Plant Hit by Unplanned Outage: Sources
Written by Michael Cowden
April 6, 2021
---
U.S. Steel's Edgar Thomson Plant in Braddock, Pa., has been hit by an unplanned outage stemming from a burst water main, according to sources familiar with the matter.
Crews have been working to repair the issue at the Pittsburgh-area steel mill since approximately 2:30 a.m. ET on Tuesday, April 6, they said.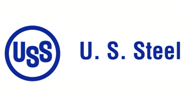 U.S. Steel, which is based in Pittsburgh, did not immediately respond to a request for comment for this article.
It's not clear how long the repairs will take. And it's possible that they could be completed within a day or a matter or days, sources said. But the outage has in the meantime resulted in both blast furnaces at Edgar Thomson being taken offline as well as the mill's basic oxygen furnace, slab caster and powerhouse, they said.
One source described the mill as at a "standstill."
Edgar Thomson, which is part of U.S. Steel's Mon Valley Works, has two blast furnaces, the No. 1, which has annual capacity of 1.09 million tons, and the No. 3, which sports capacity of 1 million tons per year, according to the Association for Iron and Steel Technology's 2021 directory of iron and steel plants.
The facility melts iron ore from Minnesota and coke from U.S. Steel's coke batteries in nearby Clairton, Pa., into liquid iron. That iron is refined into steel and then cast into slabs that are sent to the company's Irvin Plant in West Mifflin, Pa., to be rolled into flat-rolled steel used in the appliance, automotive and construction industries, according to U.S. Steel's website.
The move comes during a period of record-high domestic steel prices, extended lead times, and extremely limited spot supplies.
By David Schollaert, David@SteelMarketUpdate.com and Michael Cowden, Michael@SteelMarketUpdate.com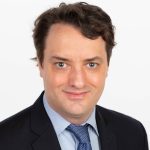 Latest in Steel Mills