Steel Markets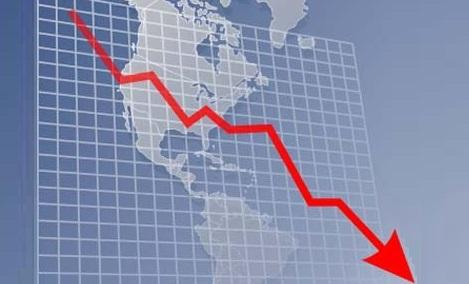 AGC: Metro Areas Report Declines in Construction Employment
Written by Sandy Williams
April 8, 2021
---
Construction employment decreased in 236 metro areas in the 12 months between February 2020 and February 2021, reported the Associated General Contractors of America in an analysis of new government data. "Relatively few places have recovered from the pandemic-induced impacts on the construction industry," said Ken Simonson, the association's chief economist. "Project cancellations, spiking materials prices and significant supply chain challenges are making it hard for most firms to add new construction jobs compared to a year ago."
From AGC:
Houston-The Woodlands-Sugar Land, Texas lost the largest number of construction jobs over the 12-month period (-37,600 jobs, -16 percent), followed by New York City (-26,700 jobs, -17 percent); Chicago-Naperville-Arlington Heights, Ill. (-12,900 jobs, -11 percent) and Midland, Texas (-11,600 jobs, -31 percent). Odessa, Texas, had the largest percentage decline (-40 percent, -8,200 jobs), followed by Lake Charles, La. (-39 percent, -7,700 jobs); Midland; Longview, Texas (-23 percent, -3,400 jobs) and Laredo, Texas (-23 percent, -900 jobs).
Only 83 metro areas added construction jobs during the past 12 months, while construction employment was stagnant in 39 metro areas. Sacramento-Roseville-Arden-Arcade, Calif., added the most construction jobs over 12 months (3,100 jobs, 4 percent), followed by Seattle-Bellevue-Everett, Wash. (2,800 jobs, 3 percent); Ogden-Clearfield, Utah (2,800 jobs, 14 percent) and Boise, Idaho (2,700 jobs, 10 percent). Sierra Vista-Douglas, Ariz., had the highest percentage increase (40 percent, 1,000 jobs), followed by Cleveland, Tenn. (16 percent, 300 jobs); Lawrence-Methuen Town-Salem, Mass.-N.H., (15 percent, 500 jobs) and St. George, Utah (15 percent, 1,300 jobs).
AGC is concerned that measures proposed by federal officials, such as the PRO Act, may undermine new infrastructure investments.
"It will be hard for firms to add new employees if they have no idea whether the jobs they are working on will be shut down because of the wide range of labor actions encouraged by the PRO Act," said Stephen E. Sandherr, the association's CEO. "New infrastructure investments will certainly help the industry, but our members won't be able to build back better if the work is mired in labor uncertainty."
For more detailed information, view the AGC metro employment 12-month data, rankings, top 10, multi-metro division, and map.

Latest in Steel Markets