Steel Markets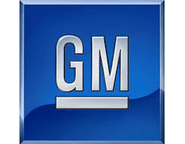 GM Extends Assembly Plant Idlings on Chip Shortage (Again)
Written by Michael Cowden
April 8, 2021
---
General Motors has restarted production at one U.S. assembly plant but taken additional downtime at a host of others because of a microchip shortage that has plagued the auto industry since late last year.
The Detroit-based automaker, the largest in the U.S., will resume production at its Wentzville, Mo., assembly plant on the week of April 12, a company spokesman said.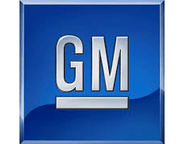 The facility, which makes the Chevrolet Colorado and GMC Canyon pickup trucks as well as the Chevy Express and GMC Savana vans, had been down since March 29.
"GM continues to leverage every available semiconductor to build and ship our most popular and in-demand products, including full-size trucks and SUVs for our customers," the GM spokesman said.
Other assembly plants were not so fortunate.
The most draconian cuts appear to have occurred at GM's Fairfax assembly plant in Kansas City, Kan., and at its CAMI assembly plant in Ingersoll, Ontario. The Kansas plant and the Canadian facility will remain idled through the week of May 10. Both have been down since the week of Feb. 8.
The Fairfax operation makes the Chevrolet Malibu car and the Cadillac XT4 compact SUV. CAMI makes the Chevrolet Equinox compact SUV.
Also facing extended downtime is GM's Lansing Grand River assembly plant in Michigan. It will be down through the week of April 26. The facility, which makes Chevrolet Camaro, Cadillac CT4 and Cadillac CT5 cars, has been idled since March 15.
GM's nearby Lansing Delta Township assembly plant, meanwhile, will take downtime the week of April 19. The facility makes the Chevrolet Traverse and Buick Enclave SUVs.
And the automaker's assembly plant in Spring Hill, Tenn., will be idled for two weeks – the weeks of April 12 and April 19. The facility builds the Cadillac XT5 and XT6 SUVs as well as the GMC Acadia SUV.
In Mexico, GM's Ramos Arizpe assembly plant will be idled for one week beginning April 19. That downtime will impact production of the Chevrolet Blazer SUV but not of the Equinox SUV, which is also made at Ramos, the spokesman said.
Outside of North America, GM's Bupyeong 2 assembly plant in South Korea continues to operate at half capacity, as it has done since Feb. 8. And the automaker's Gravatai plant in Brazil continues to expect production to be down for the balance of this month and in May as well.
The Korean plant builds the Chevrolet Trax and Buick Encore subcompact SUVs as well as the Chevrolet Malibu car. The Brazilian facility makes the Chevrolet Onix subcompact car.
The GM spokesman stressed that the company continues to churn out full-size trucks and full-size SUVs. Some of those models have been produced and shipped to dealers without certain chip-containing components.
And the company said it remains committed to making up for lost time as more chips become available.
"We continue to work closely with our supply base to find solutions for our suppliers' semiconductor requirements and to mitigate impact on GM," he said. "Our intent is to make up as much production lost at these plants as possible."
U.S. steel consumers continue to report long lead times and limited availability at North American mills despite a host of auto assembly plant outages stemming from parts shortages and supply chain snarls.
And prices continue to trend upward despite a key end market not firing on all cylinders.
Steel Market Update's average base price for galvanized product stands at $1,530 per ton ($76.50/cwt), up 5.5% from $1,450 per ton a month ago and up 41% from $1,085 per ton at the beginning of the year.
By Michael Cowden, Michael@SteelMarketUpdate.com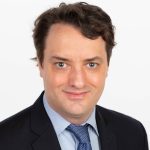 Latest in Steel Markets