Steel Markets

Ford to Cut Output at 7 of 9 U.S., Canada Plants on Chip Shortage
Written by Michael Cowden
April 9, 2021
---
Ford has joined General Motors in extending downtime at North American assembly plants because of a chip shortage that continues to roil the global automotive industry.
The fresh wave of outages means that seven of nine Ford plants in the U.S. and Canada will be down or operating at a reduced schedule the week of April 12, according to a tally by Steel Market Update confirmed by Ford.

The Dearborn, Mich.-based automaker will idle its Chicago and Flat Rock, Mich., assembly plants the week of April 12, a company spokeswoman said on Friday.
It will also operate its Avon Lake, Ohio, assembly plant on a reduced schedule and take downtime at a portion of its assembly plant near Kansas City, Mo., she said.
The Chicago plant makes the Ford Explorer SUV and Lincoln Aviator SUVs. The Flat Rock facility makes the Ford Mustang sports car and the Lincoln Continental sedan, according to Ford's website.
The Avon Lake facility makes the Ford F-350, 450, 550, 650 and 750 trucks. Kansas City produces the F-150, the best-selling pickup truck in the U.S., and the Transit utility van.
Only Transit operations at the Kansas City plant will be impacted, the spokeswoman said.
Ford had previously announced that its Dearborn, Mich., truck plant would be down the week of April 12, that its Louisville, Ky., assembly plant would be down the weeks of April 12 and April 19, and that its Oakville, Ontario, assembly plant in Canada would be down for the weeks of April 12, April 19 and April 26.
SMU's tally is as follows:
Chicago: Down week of April 12
Dearborn: Down week of April 12
Flat Rock: Down week of April 12
Kansas City: Truck production running as usual. Transit production down week of April 12.
Kentucky Truck: Running as usual
Louisville: Down weeks of April 12 and April 19
Michigan: Running as usual
Ohio: Reduced schedule week of April 12
Oakville: Down weeks of April 12, 19 and 26
Ford said it would attempt to make up for lost production over the summer by not taking typical seasonal downtime.
"We are planning to operate more U.S. assembly plants during more weeks this summer than we have in more than 15 years so we can build our must-have vehicles for dealers and customers," the spokeswoman said.
Detroit-based General Motors, the largest U.S. automaker, has also announced extended outages at plants in North America, South America and Asia. And several Asian automakers with significant operations in the U.S., Canada and Mexico are also taking substantial outages because of parts shortages and broader supply chain problems.
Despite the wave of outages in a key steel-consuming market, flat-rolled steel prices remain at record highs.
Steel Market Update's average base price for galvanized product stands at $1,530 per ton ($76.50/cwt), up 5.5% from $1,450 per ton a month ago and up 41% from $1,085 per ton at the beginning of the year.
Some market participants think the automotive outages, rather than hurting prices, could support tags in the second half of the year when carmakers make up the lost production.
By Michael Cowden, Michael@SteelMarketUpdate.com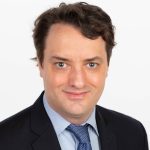 Latest in Steel Markets