Steel Markets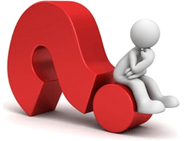 What Does the Trend Toward Electric Vehicles Mean for Aluminum?
Written by Tim Triplett
April 9, 2021
---
Like those in the steel industry, aluminum suppliers see opportunity in the coming wave of battery electrical vehicles (BEVs). Indeed, they claim, even more opportunity for aluminum than for steel.
Automakers are hard at work designing battery-powered cars and trucks with zero emissions as efforts to reduce harmful greenhouse gas emissions to slow climate change take on greater urgency around the world. Both steel and aluminum are vying for a bigger share of the BEV pie as the automotive material mix gets baked into vehicle designs over the next decade.
Deloitte forecasts that worldwide BEV sales will jump from 2.5 million in 2020 to more than 31 million by 2030. A decade from now, nearly one-third of all new car sales could be zero-emission electric vehicles.
"We do not see any downside to electrification in terms of aluminum usage," said Andreas Afseth, technical director at Constellium and chairman of the Aluminum Association's ATG (Aluminum Transportation Group) Technical Committee in an interview with Steel Market Update. Overall, there is roughly one and a half times more aluminum in the average electric vehicle versus the average internal combustion engine vehicle today, or about 640 pounds per BEV versus 450 pounds per ICE, he said.
"We know for a fact that the battery electric vehicle that is produced today is much more aluminum-intensive than the average internal combustion engine vehicle. We also know that how and where the aluminum is used in the vehicle is very different compared to a conventional power train vehicle," said Afseth, referring to a study from DuckerFrontier commissioned by the Aluminum Association last year.
In simple terms, electrifying vehicles is a matter of removing the gas-burning engine and powertrain components and replacing them with electric motors and batteries, which are much heavier. Thus the competition to produce parts made out of aluminum alloys or advance high-strength steels that are lighter and stronger to reduce vehicle weight and add to battery range. With every part that goes into an electric car or truck, vehicle designers must consider the tradeoff between weight and cost. Aluminum is approximately three times more expensive than steel, but weighs about 40% less.
Growth of BEVs means less aluminum used in large castings such as engine blocks, but more aluminum sheet and extrusions used in closures and structural applications. "We see three times as much aluminum on average in the body in white. The doors and hoods are pretty much fully aluminized today. The battery enclosure is predominantly aluminum too," Afseth said (though steelmakers would dispute those claims).
BEVs can travel 300-500 miles between charges today as battery technology continues to improve. "Though the cost is coming down, batteries are still very expensive. It's still much cheaper to spend a few hundred dollars to replace steel parts with aluminum and save thousands in the cost of batteries," Afseth said.
Ford made headlines a few years ago when it introduced its aluminum-body F-150 pickup truck, expected by many to set off a new trend toward more aluminum-intensive designs. But other OEMs have been slow to follow suit, Afseth admits. "Conventional pickup designs are moving to more aluminum, but are doing it selectively and focusing more on closures."
More than 60% of all vehicles produced in North America now have aluminum hoods. By 2026, that's projected to be more than 80 percent. Over 20% of all vehicles now have aluminum doors; that will increase to 30% by 2026, he said.
Steel used to have the upper hand in manufacturing because of its weldability. Much progress has been made on joining different materials. "If you go back 10 years, it wasn't that easy to take a steel structure and integrate an aluminum part. OEMs now have the technology to put the right material in the right amount in the right place," Afseth said.
Gaining a greater share of automotive materials is not just a competition between steel and aluminum; lightweight magnesium and composites will have a role in the future as well, though mostly in place of mild steel, Afseth said.
Are there any applications that favor steel? "It's true, the future tends to be more multi-material," he said. "For the passenger shell, the safety shell, the choice seems to be ultra high-strength steels."
Editor's note: Click here to get the steel industry's perspective on the trend toward electric vehicles.
By Tim Triplett, Tim@SteelMarketUpdate.com

Latest in Steel Markets