Steel Mills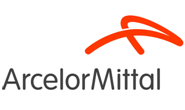 AMNS Calvert a Bright Spot for ArcelorMittal in North America
Written by Sandy Williams
May 7, 2021
---
ArcelorMittal's joint venture AMNS Calvert ran at near capacity in the first quarter of 2021, delivering record first-quarter results. Hot strip mill production jumped 19.3% to 1.3 million metric tons from the fourth quarter. EBITDA nearly tripled to $159 million from $56 million in the prior quarter.
The mill is currently supplied with slab sourced internally from Mexico and Brazil and supplemented by third-party purchases. Construction of a 1.5 million MT electric-arc furnace and caster will be completed in the first half of 2023, which will secure a reliable and USMCA-compliant slab supply for Calvert, the company said. The project is estimated at $775 million.
Canadian asset Dofasco is undergoing a hot strip mill modernization that will replace three end-of-life coilers, runout tables and strip cooling with two new ones. The project will improve safety, increase product capability for higher-value products, and yield cost savings, the company claims. A successful shutdown of one of the three runout table strip cooling systems was completed in October 2020 and the first coil produced with new coilers occurred in December. Full project completion is expected in the first half of 2022.
Dofasco will also get upgrades to its furnace and will undergo two construction shutdowns in 2022. The #5 CGL will be converted from Galvanneal to Alusi (aluminum silicon) coating with the first coil expected in the second half of 2022.
ArcelorMittal's Mexican operations were disrupted by severe weather in February, impacting NAFTA earnings. The operations are now running normally. The new hot strip mill is expected to be completed at the end of 2021 with a production capacity of 2.5 million MT per year.                           
The Minorca and Hibbing iron ore mines were sold to Cleveland-Cliffs as part of the USA divestment. Iron ore production at ArcelorMittal Mines Canada was 13.3 million MT, an increase of 5.6% for the quarter. Iron ore shipments for the year are anticipated at 39 million MT, up from 38.2 million in 2020.
The NAFTA segment EBITDA jumped 115% due to higher average selling prices and a 7.3% increase in shipments (excluding the ArcelorMittal USA shipments from Q4). Crude steel production in the NAFTA segment dropped by 48% to 2.2 million MT following the sale of ArcelorMittal USA to Cleveland-Cliffs in early December. On a scope adjusted basis, production was up 5.5% compared to the fourth quarter due to stronger demand, the company said.
ArcelorMittal CEO Aditya Mittal said that for the company as a whole, "the first quarter of this year has been our strongest in a decade. Net profit for ArcelorMittal was $2.3 billion compared to $1.2 billion in the fourth quarter and a net loss of $1.12 billion a year ago.
"Operationally, we have had a very positive start to the year," said Mittal. "We are seeing a continuation of the positive market dynamics of the fourth quarter and have been steadily bringing back production in line with the demand recovery, which is supported by low inventory levels through the value chain."
Looking forward, ArcelorMittal expects global apparent steel consumption to grow from 4.5% to 5.5%. In the U.S., flat product demand will be particularly strong in automotive while nonresidential construction remains weak. U.S. apparent steel consumption is expected to grow within a range of 10.0% to 12.0% in 2021.
By Sandy Williams, Sandy@SteelMarketUpdate.com

Latest in Steel Mills