Steel Markets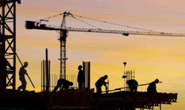 Institutional Sector Leads Dodge Momentum Index in April
Written by Sandy Williams
May 7, 2021
---
The Dodge Momentum Index gained 8.6% in April, jumping to 162.4. The index has rebounded 77% from its nine-year low in January. Compared to April 2020, the first full month of COVID-19 shutdowns, the index is 31% higher, said Dodge Data & Analytics.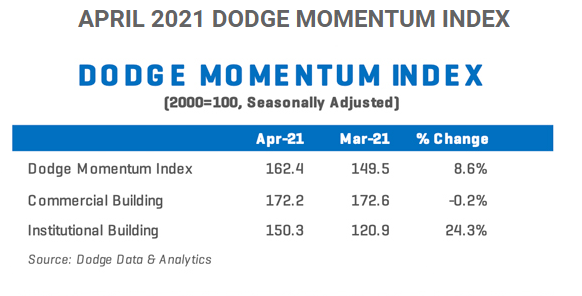 Construction projects in healthcare and laboratories are driving the institutional sector's 50% year-over-year increase. The commercial sector softened somewhat in April as fewer warehouse projects entered the planning phase but is still 21% higher than a year ago.
Thirteen projects valued at $100 million or more entered the planning stage last month. "April's data highlights the nascent recovery underway in institutional building," said Dodge. "However, given the average length of time between planning and project start, this rise will likely not impact construction starts until late 2021 or early 2022."
The Dodge Momentum Index is a monthly measure of the first report for nonresidential building projects in planning, which have been shown to lead construction spending for nonresidential buildings by a full year.
Latest in Steel Markets