Steel Mills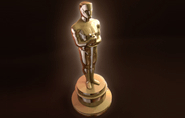 Cliffs' Goncalves Named AIST "Steelmaker of the Year"
Written by Sandy Williams
May 13, 2021
---
Lourenco Goncalves, chairman, president and CEO of Cleveland-Cliffs, will be honored as Steelmaker of the Year by the Association for Iron and Steel Technology at this year's AISTech 2021 conference. The award recognizes Goncalves for his leadership in the iron and steel industry.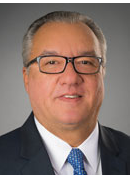 Said AIST in a press release: "Goncalves is awarded Steelmaker of the Year in recognition of his distinguished career, strong leadership and outstanding contributions to the global mining and steel industries for more than 30 years; for his strategic vision to transform and grow Cleveland-Cliffs as an exemplary company in the U.S. steel industry; and for his passionate advocacy for the success of the domestic iron and steel industry. Goncalves is a true champion for the American mine and steelworkers."
Goncalves has led Cleveland-Cliffs since August 2014, revitalizing the iron ore mining business and transforming the company to a leading player in the steel industry in 2020 with the acquisition of AK Steel and ArcelorMittal USA and the start of a world-class direct reduction iron ore plant in Ohio.
Cleveland-Cliffs now holds a leading market position in automotive steel and is the largest iron ore pellet producer in North America.
During his early career, Goncalves was employed by Companhia Siderúrgica Nacional (CSN), a major steel and mining company in Brazil, where he held several positions in operations and sales. He became president and CEO of California Steel Industries, serving in that position for five years before joining Metals USA and leading the company as chairman, president and CEO for 10 years.
From October 2011 to April 2014, Goncalves was a board member of Ascometal SAS, a manufacturer of special steel headquartered in Paris, France.
Goncalves is a Distinguished Member and Fellow of the Association for Iron & Steel Technology (AIST) and currently serves on the board of the American Iron and Steel Institute. In 2019, he was the recipient of the Crain's C-Suite CEO Award for his contributions, community commitments and outstanding professional performance in Northeast Ohio.
Goncalves earned a Master of Science degree in Metallurgical Engineering from the Federal University of Minas Gerais in Belo Horizonte, Brazil, and a Bachelor's degree in Metallurgical Engineering from the Military Institute of Engineering in Rio de Janeiro, Brazil.
AIST will present the award to Goncalves on June 30 at the President's Award Breakfast, one of the signature events of AISTech. Goncalves will also present the keynote address, titled "American Steel, the Environment and the Next Decade."

Latest in Steel Mills