Steel Mills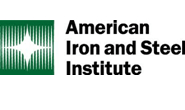 Nucor's Topalian Elected Chairman of AISI
Written by Sandy Williams
May 25, 2021
---
Nucor CEO and President Leon Topalian will serve as the next chairman of the American Iron and Steel Institute, announced the AISI Board of Directors on Tuesday. Topalian will serve a two-year term at the head of the industry trade group, taking over the role from John Brett, CEO of ArcelorMittal North America.
"Leon Topalian is one of the global steel industry's most influential leaders and a vocal advocate for the American steel industry. AISI's aggressive engagement on key steel industry issues will continue to grow by leaps and bounds under his direction," said Kevin Dempsey, president and CEO of AISI.
Said Topalian, "I am honored to be selected by my peers to serve as chairman of the AISI Board of Directors," said Topalian. "It is an exciting time for our industry with member companies making significant investments to grow and modernize facilities. I look forward to working with members to engage policymakers on several issues important to our industry, including infrastructure spending, trade enforcement, and making steel the sustainable engineering and construction material of choice now and in the future. We are a stronger industry when we work together with one voice."
AISI also announced that Brett was elected vice-chairman of AISI; Chuck Schmitt, president of SSAB Americas, was re-elected as vice-chairman.
Latest in Steel Mills