Steel Markets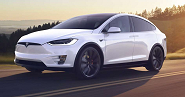 May Auto Sales Still Hot Despite Limited Inventory
Written by Sandy Williams
June 4, 2021
---
U.S. auto sales were hot again in May with passenger cars adding to record sales for some brands. Honda and Hyundai saw sales jump over 50% year-over-year, while Toyota division sales leapt 47% and Lexus 49%.
IHS Markit estimates U.S. auto sales were at a seasonally adjusted annual rate of 16.6 million to 17 million units in May, very robust though down from more than 18 million in March and April.
"The dynamics of the announced production slowdowns is beginning to creep into some OEM results, but the still strong sales pace for the month reflects that consumers are finding new vehicles to purchase," commented Chris Hopson, manager of North American light vehicle forecasting at IHS Markit. "We expect the sales paces in June and July to continue to recede, but not dramatically."
The chip shortage causing production delays contributed to softer sales in May, said Bob Carter, chief of sales for Toyota North America. In comments to TheDetroitBureau.com, Carter said he has never seen the market so hot and noted that supply is down to 13 days from Toyota's normal 30-45 day targets.
J.D. Power reports more retailers are selling vehicles almost as soon as they arrive at dealerships. "This month, 33.4% of vehicles will be sold within 10 days of arriving at a dealership, up from only 18.2% of vehicles sold within 10 days in May 2019," said Thomas King, president of J.D. Power's data and analytics division.
"Looking forward to June, with sales continuing to outpace production in aggregate, falling inventory levels may start to put pressure on the current sales pace," said King. "However, based on what we have seen so far, retailers may continue to adapt by turning inventory more quickly to maintain sales velocity. Regardless of inventory position, manufacturers and retailers will continue to benefit from strong consumer demand and a higher profit per unit sold."

Latest in Steel Markets