Steel Mills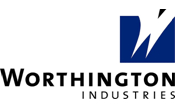 Worthington Industries Acquires Shiloh U.S. BlankLight® Business
Written by Sandy Williams
June 11, 2021
---
Worthington Industries has acquired certain assets of Shiloh Industries' U.S BlankLight® business for $105 million.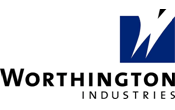 The deal expands Worthington's capacity and capability with the addition of three facilities, located in Ohio and Michigan, to the company's laser-welded products joint venture, TWB Company LLC. A fourth facility in Kentucky will operate under Worthington's Steel Processing business, expanding the blanking services currently available from its Monroe, Ohio, and Porter, Ind. facilities.
BlankLight® provides laser-welded solutions that offer weight and cost reductions as well as increased fuel efficiency to the mobility market.
"The demand for tailor-welded blanks and lightweighting technology is growing, and the acquisition of these Shiloh assets allows us to support that growth while adding new capabilities," said Worthington Industries chief operating officer Geoff Gilmore.
"Shiloh's BlankLight expertise in curvilinear and aluminum welded blanks adds to TWB's wide range of tailor-welded products, creating more value and innovation for our customers," Gilmore added. "It also broadens our relationships with key automotive customers and expands the geographic reach of our Steel Processing business through an additional blanking operation."
By Sandy Williams, Sandy@SteelMarketUpdate.com
Latest in Steel Mills