Steel Mills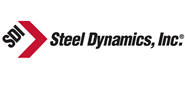 SDI Sinton Hot End Delayed to Q4 on Severe Weather: Millett
Written by Michael Cowden
July 8, 2021
---
Steel Dynamics Inc. (SDI) has delayed the start-up of the hot end of its new steel mill in Sinton, Texas, to the fourth quarter, the company's top executive said.
The move was necessary because of severe rain over the last 4-6 weeks, something that was amplified by recent flooding in the region, SDI Chairman, President and CEO Mark Millett told Steel Market Update.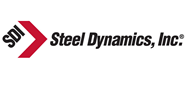 "Those rain delays have pushed us back 3-4 weeks. So instead of September-October, it's October-November. It's definitely going to be a Q4 event," Millett said.
SDI has previously said that the mill would start up in late summer.
There had been chatter that the delays could set the project back until 2022. Millett said that's untrue: "Any rumor that it's pushed into next year is absolutely inaccurate."
While the hot strip mill and melt shop might be delayed until Q4, SDI remains on track to start up its coating lines on schedule. "We're on schedule to paint this month, and the coating line (will start) next month – so both those remain unchanged," he said.
The paint line is expected to have annual coating capacity of 250,000 tons. And the galvanizing line is expected to have capacity of 550,000 tons per year, SDI has said.
SDI has previously said that it plans to start up Sinton's coating lines before it begins melting and hot-rolling operations at the mill, which is located approximately 25 miles from Corpus Christi.
The start-up of the $1.9-billion steel mill, construction of which started in early 2020, comes amid the hottest steel market in decades.
Case in point: Galvanized base prices stand at $1,995 per ton ($99.75 per cwt), up 84% from $1,085 per ton at the beginning of the year and more than triple $650 per ton a year ago, according to SMU's interactive price tool.
By Michael Cowden, Michael@SteelMarketUpdate.com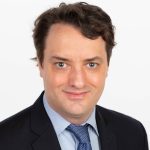 Latest in Steel Mills