Steel Mills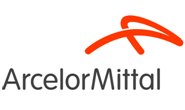 ArcelorMittal Seals Deal for 80% Stake in South Texas HBI Plant
Written by Michael Cowden
July 1, 2022
---
ArcelorMittal SA has completed a deal to acquire an 80% stake in a south Texas hot-briquetted iron (HBI) plant built by Austrian steelmaker Voestalpine.
The Luxembourg-based steelmaker said the deal was finalized following the receipt of customary regulatory approvals on Thursday, June 30.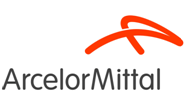 The agreement, announced in April, values the HBI plant – located near Corpus Christi, Texas – at $1 billion.
ArcelorMittal said the facility, which sports annual capacity of two million metric tons (2.2 million short tons) per year, is the largest of its kind in the world.
The company also touted the benefits of HBI, a compacted form of DRI. It said there are fewer shipping and handling issues with HBI compared to DRI.
The acquisition of the 80% stake in the HBI plant is part of ArcelorMittal's broader strategy to acquire high-quality raw materials to help it reduce carbon emissions.
"ArcelorMittal intends to lead the decarbonisation of the global steel industry," the company said in a press release on Friday, July 1.
The steelmaker will use HBI from Texas to supply third parties under terms of existing contracts. It will also supply its own facilities, including to AM/NS Calvert, its joint venture with Japan's Nippon Steel Corp. in Calvert, Ala.
AM/NS Calvert currently has no melt capacity and so relies on slabs made at other mills. That situation will change when the company commissions an electric-arc furnace (EAF) at Calvert in the second half of 2023.
Voestalpine will continue to feed HBI to its mills in Donawitz and Linz, Austria, with volumes in line with its equity stake. Despite the higher freight costs involved, the US is an attractive place to source HBI because of its abundance of natural gas and the lower energy costs resulting from that.
ArcelorMittal is just the latest in a growing list of North American steelmakers that have or that will have captive DRI or HBI production.
Just a few examples: Charlotte, N.C-based Nucor owns its own DRI plants in Louisiana and in Trinidad, Cleveland-based Cleveland-Cliffs owns its own DRI/HBI facility in Ohio, and Pittsburgh-based US Steel in late June announced plans to build a DR-grade pellet plant on the site of its mining operations in Minnesota.
US Steel said the DR-grade pellets, a raw material used to make DRI and HBI, could be sold to third parties or used "to feed a potential future DRI or HBI facility of its own."
Another trend: Corpus Christi is becoming a hub for steel. Sinton, Texas, the site of Steel Dynamics Inc.'s new EAF sheet mill and campus, is just outside of the city.
By Michael Cowden, Michael@SteelMarketUpdate.com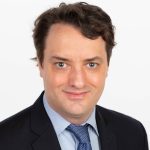 Latest in Steel Mills