SMU Community Spotlight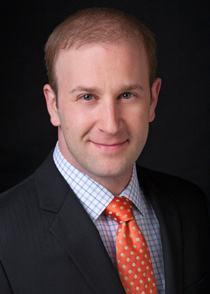 SMU Spotlight: Knocking Down Risk With Rock Trading Advisors
Written by Becca Moczygemba
November 13, 2022
---
The flat rolled steel market can be a challenging environment to manage risk. Much like a boxer, you must engage in various strategies to protect yourself. When the hits start coming, fancy footwork may not be enough.
Steel Market Update (SMU) caught up with David Feldstein, owner of Rock Trading Advisors, and got some insight on how to bob and weave during those tough fights.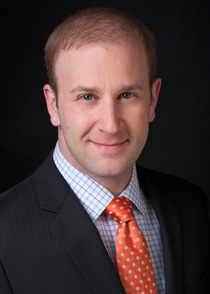 Below is the full text of the interview.
Steel Market Update: You started out as a trader, didn't you? How do you transition from the trading floor to working as a financial advisor for steel companies?
David Feldstein: My goal was to transition from trading and become a hedge fund manager. It was really a result of when I went back to get an MBA, where I focused on investments and portfolio management.  While I was in school, I started a student group for traders and was asked by someone at CME to post a job with Flack Global Metals to my club. I reached out and after a few conversations, accepted that position.
SMU: What was it like going from the trading floor to working at a steel company?
DF: It's a much different pace. I learned a really good work ethic on the trading floor, which is so fast paced, but eventually you get a little jaded because it's just a bottom-line number and you're not really building relationships. With this, you feel like you're part of something. There's a lot of watching and learning and figuring out where you can contribute.  You're working to build a company, learning about the customers, there's something real there. It's not just trading shares back and forth.   
SMU: Were you nervous? Did you feel any pressure?
DF: Yes and no. I felt pretty comfortable. It's just different. There's a business there, and it's very real. At first, you're trying to manage price risk, then it evolves into other things, which is really cool.
SMU: What's that evolution like?
DF: It's one thing I really enjoy, working with all these different people and watching them grow in the sense that they start to see what I'm doing. Then they combine it with their expertise on the physical side and tie it all together and figure out how to make a deal happen. To watch the development and the improvement of the individuals I work with is what I really love doing.
SMU: Can you breakdown exactly what you do?
DF: I'm a bridge between the physical steel world and the financial world. There's fixed and floating prices, and I'm like a currency exchange where I can exchange fixed prices for floating and floating for fixed. You can move the price risk element in and out of your business via the futures market. I'm a financial advisor, but I work for companies instead of individuals.  
SMU: What if you're risk averse?
DF:  What's funny about that is, the notion that not doing futures is risk averse is actually backwards. If you ask anybody who's been doing it, they'd say it's much riskier to not have a hedging program. If you're holding a bunch of inventory and sell it in the futures market, all you're doing is decreasing your risk. You're managing the downside price risk. People tend to make incorrect assumptions about trading and, you know, then they kind of learn in the worst possible way. You can get yourself into trouble. For example, when Russia invaded Ukraine and the commodity markets went crazy, it exposed that risky component of it. It's like that Mike Tyson line, "Everybody's got a plan until they get punched in the mouth." But that's the kind of thing you manage up front if you know what you're doing.
SMU: The USW and US Steel recently reached a tentative agreement, after quite some time. How do those kinds of situations affect what you do?
DF: That's what's called event risk. Some events are predictable, and others aren't. For instance, if a large mill had an unplanned accident that took it offline, like what happened in 2014 at (the former) AK Steel Ashland. That tightens up the market. People rush to the futures market to buy, and people who are short futures can react to that and you get this big squeeze. If the status quo changes, there will be a reaction to that.
SMU: What benefits does a financial services professional bring to an organization?
DF:  You probably wouldn't personally handle all your investments and life insurance. You'd go and get a financial advisor who specializes in that, right? They advise you, and then you get to make your choices. A lot of companies think that they don't have any risk, and then we go in there and we kind of start messing around with it and identifying it. And then it's, "Oh, we actually do have this risk and that risk."  I say to people, just keep it simple.  
SMU: How would a company get started with someone like you? Should they just call you up and say hey? How long do you typically work with an organization?
DF: It's an engagement. Basically, I become a stepbrother or an adopted son of the corporation because I need to know a lot of things about their business, and I have to be very involved with them. They call me up, we start having conversations about services I provide and go from there. Getting to know the people in these organizations and building those friendships and business relationships is something that is a lot of fun. We have a lot of fun on our calls, and doing this is something that is interesting and sometimes heavy, so my approach is team oriented. A lot of communication and a lot of setting expectations and being up front, then coming to a conclusion and deciding on what the next steps are. It's not about being right, it's about what's best for the business. My goal is to stay with my customers in perpetuity.
By Becca Moczygemba, Becca@SteelMarketUpdate.com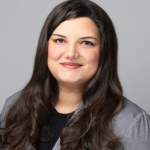 Latest in SMU Community Spotlight