Steel Mills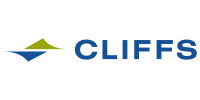 Cliffs' No 7 Blast Furnace Restarted at Indiana Harbor
Written by Laura Miller
December 6, 2022
---
The No. 7 blast furnace at Cleveland-Cliffs' Indiana Harbor steelworks in East Chicago, Ind., has been restarted.
A spokeswoman confirmed the restart to SMU in an email on Tuesday, Dec. 6.
Last week, the Cleveland-based steelmaker said that it was in the process of restarting the furnace which had experienced a minor fire ahead of planned maintenance.
The No. 7 BF has a daily ironmaking capacity of 11,500 tons per day and is the only active furnace at Indiana Harbor. Producing a range of hot-rolled, cold-rolled, and coated products, the mill has a steelmaking capacity of 5.5 million tons per year.
By Laura Miller, Laura@SteelMarketUpdate.com
Latest in Steel Mills