Steel Products Prices North America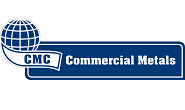 CMC Picks West Virginia Site for New Micro Mill
December 8, 2022
---
Commercial Metals Co. (CMC) has selected Berkeley County, W.Va., as the site of its fourth rebar micro mill.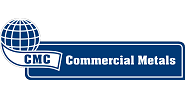 The project, budgeted at approximately $450 million net of incentives, is expected to have an annual production capacity of 500,000 tons, and employ about 230 fulltime employees, the company said in a statement.
This micro mill will be capable of producing various sizes of both straight length and spooled rebar. CMC said that, based on anticipated timelines for permitting and construction, the plant is scheduled to begin operations in late calendar 2025.
"We believe this new micro mill, among the most environmentally friendly steelmaking operations in the world, will strengthen our operational network throughout the Eastern US by achieving synergies with our existing mill and downstream facilities," said Barbara R. Smith, chairman, president and CEO.
Irving, Texas-based CMC is a metals provider and recycler that also operates seven electric-arc furnace (EAF) mini mills.
 By Ethan Bernard, Ethan@steelmarketupdate.com
Latest in Steel Products Prices North America