Steel Mills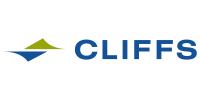 Cliffs to Introduce New Electrical Steel Line
Written by Becca Moczygemba
December 13, 2022
---
Cleveland-Cliffs Inc. said it is introducing a new line of electrical steels to the North American market. The new line will be used to manufacture high-frequency motors and generators.
Named Motor-Max, the brand consists of high-frequency, non-oriented electrical steel (HF NOES) designed for use in high-speed motors, electric vehicle (EV) traction motors, aircraft generators, and additional rotating equipment.
Cliffs will produce the Motor-Max line using a mix of direct-reduced iron and recycled scrap, resulting in a "cleaner" product, the Cleveland-based steelmaker said in a statement.
In the third quarter, the manufacturer saw an improvement in shipments to automotive customers compared with the previous quarter, and anticipated the the trend to continue into the fourth quarter. As Cliffs is a prominent North American producer of automotive-quality electrical steel, this new product offering will allow the company to support EV manufacturers in the growing demand for their products.
By Becca Moczygemba, Becca@SteelMarketUpdate.com
Latest in Steel Mills