International Steel Prices
Mill Steel Expands Into Aluminum, Stainless With Acquisitions
January 18, 2023
---
Mill Steel Co. has acquired Cleveland Metal Exchange (CME) and Chicago Stainless Metal Exchange.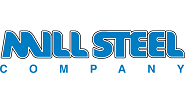 A full line of stainless steel and aluminum products is now available through the Mill Steel Stainless and Aluminum division led by former CME CEO, Randy Horvat, and president, Jeff Haas.
"We are thrilled to be entering the stainless and aluminum industry. This was an easy decision made by our customers and supports our plans for continued growth," Pam Heglund, CEO of Mill Steel, said in a statement.
The flat-rolled distributor said it will immediately assume steel processing and supply for CME's manufacturing, automotive, and construction industry customers in the southeastern, mid-South and western United States.
This represents the Grand Rapids, Mich.-based Mill Steel's largest acquisition to date. Details of the transaction, which closed Tuesday, were not disclosed.
By Ethan Bernard, Ethan@SteelMarketUpdate.com
Latest in International Steel Prices